Dear Community,
In June, our civic engagement team knocked on over 4,000 doors and spoke face-to-face with 1,000 residents in Little Saigon to encourage them to vote in the recent primary election. Our team consisted of young Vietnamese people who call Orange County home; and for most of them, it was their first time canvassing! We will be running a similar program for this upcoming general election in November. More information is coming soon.

As the largest Vietnamese community outside of Viet Nam, many are curious about what issues Vietnamese voters in OC care about. So we asked 6 Vietnamese community members living in Orange County to share why they were voting in the June Primary Election. Read from Chloe, a youth leader at VietRISE, about why she voted:
Voter constituencies are becoming increasingly composed of the younger generation — youth community members who can and will hold the government accountable for fostering a future of justice and belonging for all. As a first-time voter, I am participating in the primary election to ensure that officials uphold the human rights and dignity of all communities, including those who have been historically dehumanized.
Ultimately, people should not be left to simply 'endure' injustice; change is possible, and voting is one crucial way to tackle such injustice and step toward greater prosperity for all.
Mark Your Calendar & Get Involved
Tuesday, 8/9: All-Day Virtual Phonebank for the VISION Act
The
VISION Act
is a critical piece of state legislation that will address and mitigate the disastrous effects of the prison-to-deportation system on our communities by stopping ICE transfers. Please join communities countywide in calling on State Senators Tom Umberg, Josh Newman, and Dave Min, and Governor Gavin Newsom to pass the VISION Act and allow our community members to

return home!
Stay tuned for the schedule of organizations hosting power-hour phonebanking sessions. If you are part of an organization and are interested in co-hosting a phonebanking hour, please fill out this
form
.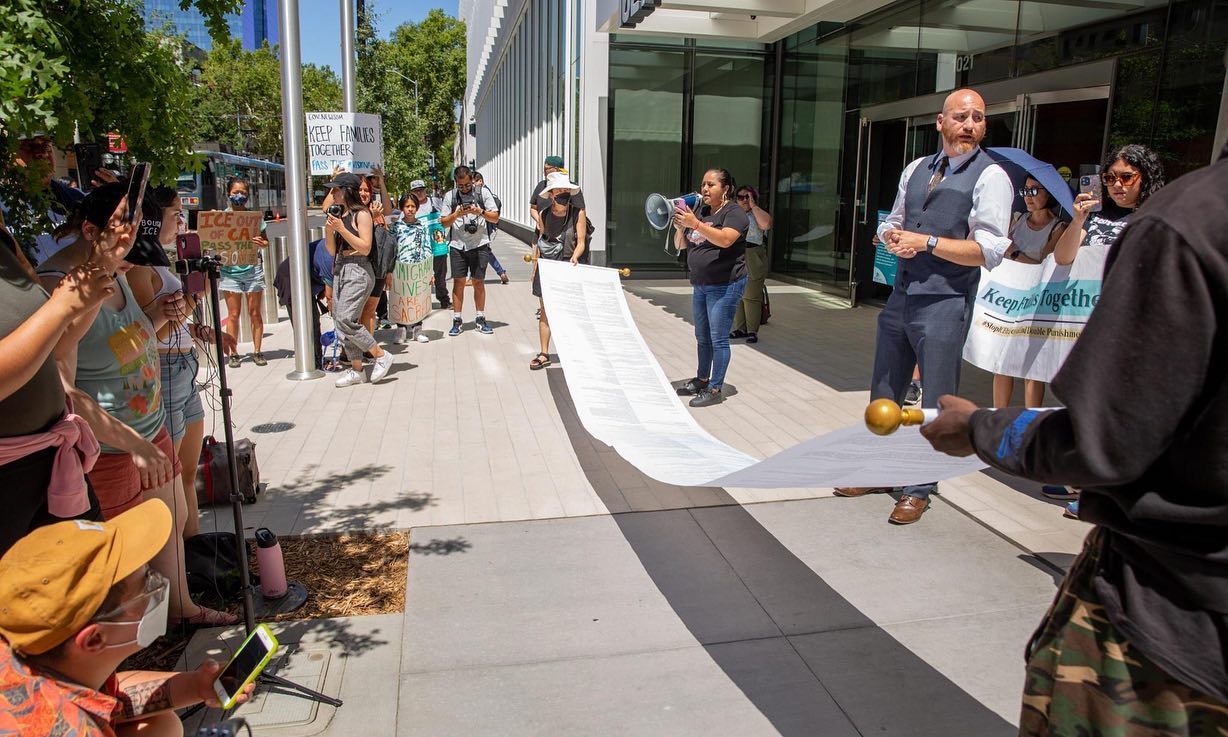 VISION Act: Communities Across CA Rally & Deliver a Letter at State Capitol Demanding the End of Double Punishment
Communities and state legislators from all over California convened and rallied in Sacramento on June 21st urging Governor Newsom to pass the VISION Act. During the rally, community members hand-delivered a letter written by impacted individuals and their families and unveiled a 20-foot long scroll of signatures of Californians who've been impacted by the unjust criminal and immigration systems. Read more here. Watch the rally livestream here.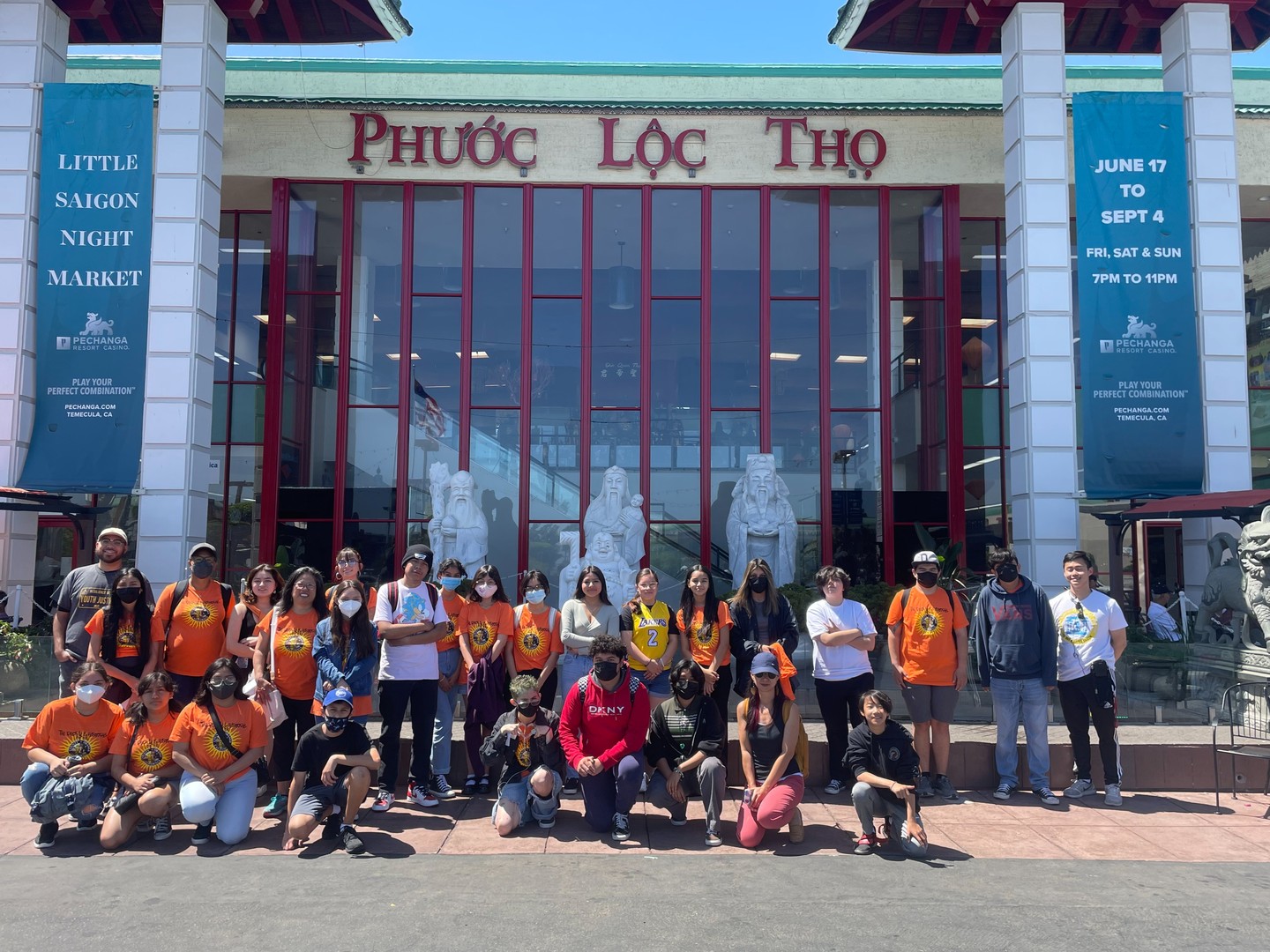 Political Tours of Little Saigon
This past month, we shared the history of Little Saigon through two political tours with Santa Ana Unified School District's People's History of OC class and CSUF's Contemporary Culture in Vietnam and the Diaspora class with Dr. Sarah Grant. Through these political tours, we challenge and complicate existing dominant narratives, and show that Little Saigon is more than just a tourist destination but rather the center of political transformation for Vietnamese Americans. Thank you to both classes for having us!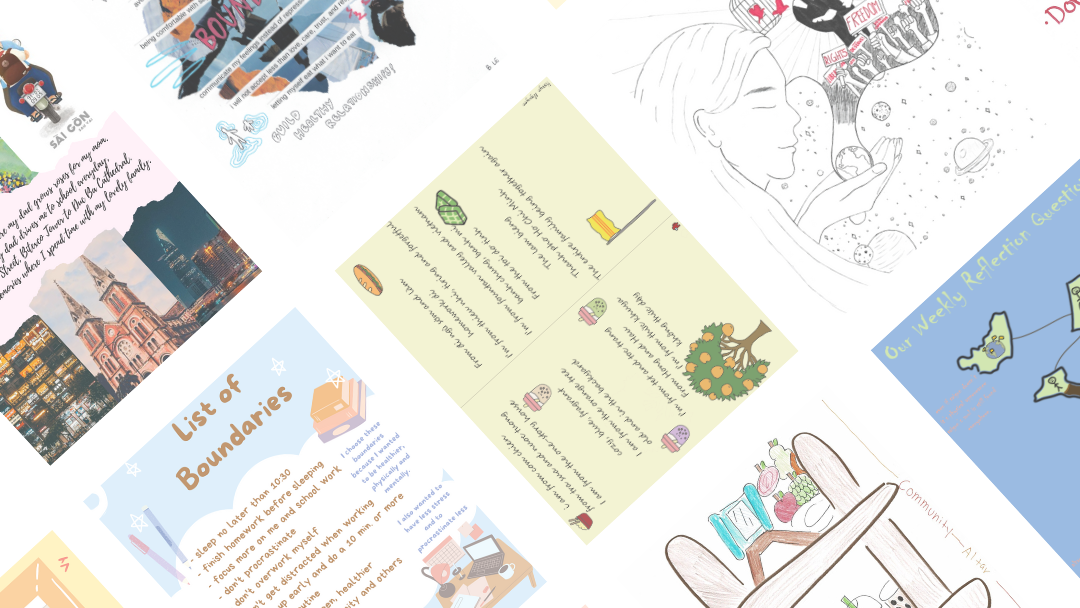 2022 Lên Tiếng | Tiến Tới Zine Is Live!
Made by the 8 young people in the LTTT program, this zine is a powerful collection of honest, curious, and thoughtful reflections and explorations about the plurality of Vietnamese identity in tandem with self empowerment. Thank you to the 2022 LTTT cohort for all of the heart you put into this beautiful and generative piece of art.
Highlighting People & Organizations Fighting for Reproductive & Abortion Justice
June Primary Highlight: Vietnamese Residents from Garden Grove, Santa Ana, Westminster, & Irvine & Why They Voted
Read from Vietnamese community members about why they voted in the primary election: