Our civic engagement efforts are a year-round commitment to engaging thousands of Orange County Vietnamese residents in both English and Vietnamese through direct outreach initiatives like door-to-door canvassing, phone banking, and community events. We mobilize voters to actively participate in democratic processes such as elections, the census, and redistricting.
Through regular programs and training sessions, we equip youth and community members with essential civic engagement and advocacy skills, fostering a sense of empowerment to ensure that local government leaders prioritize the concerns of working-class individuals and inspire greater youth participation in their local government and communities. Stay updated on opportunities by following us on social media or signing up for our newsletter.
Non-Partisan Election Voter Outreach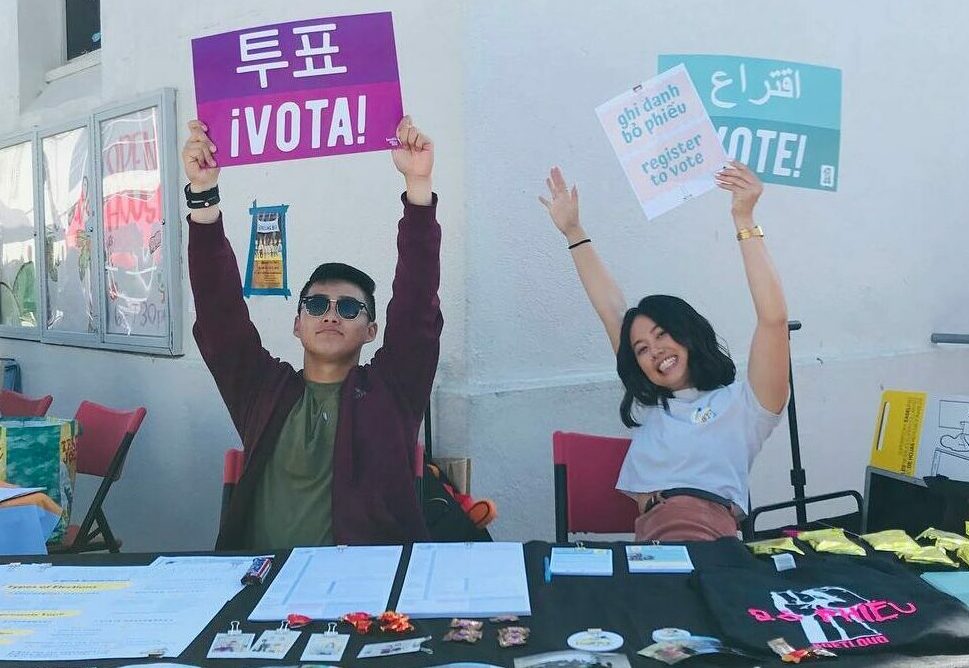 Get-Out-the-Vote (GOTV) Efforts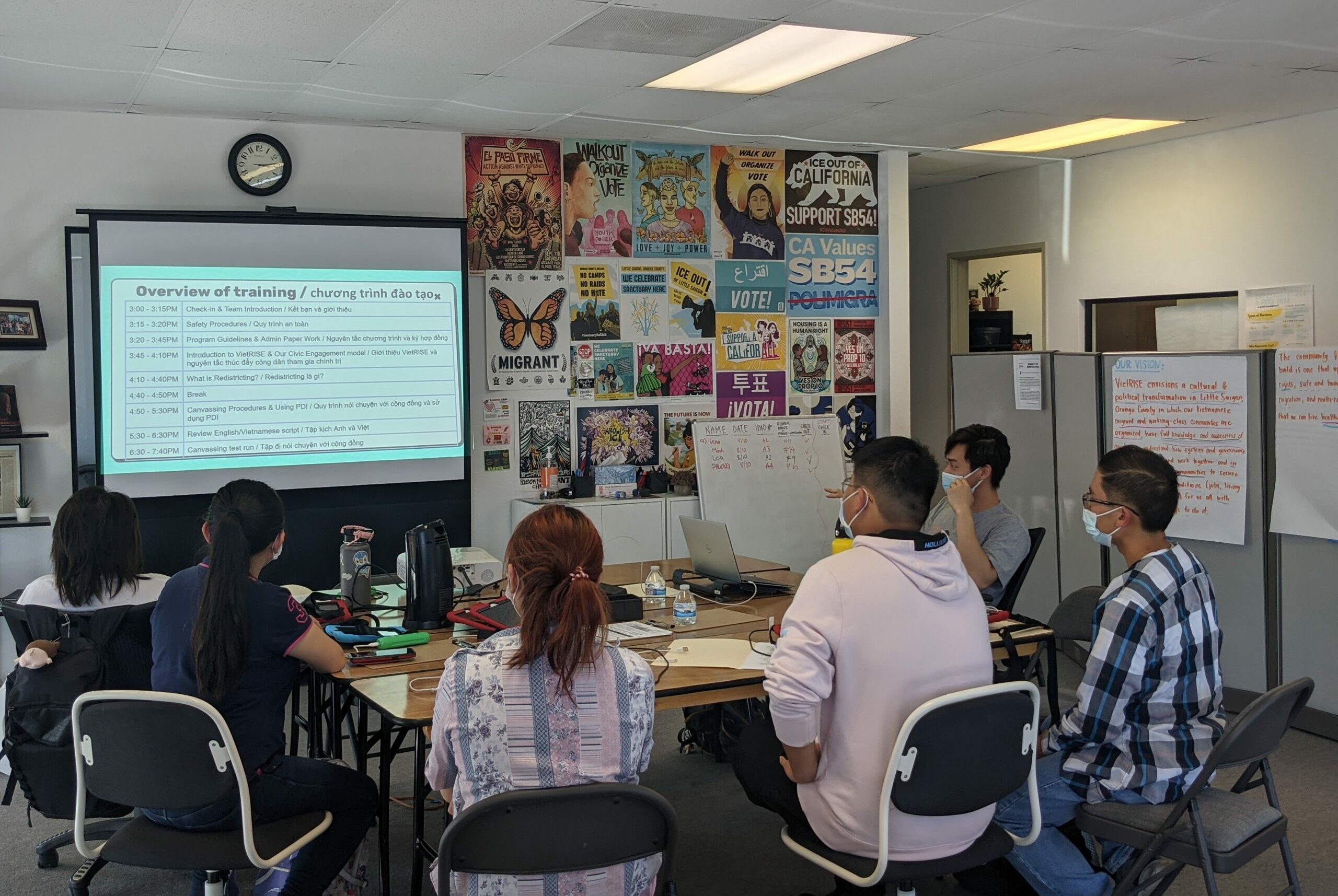 Canvasser and Campaign Activist Training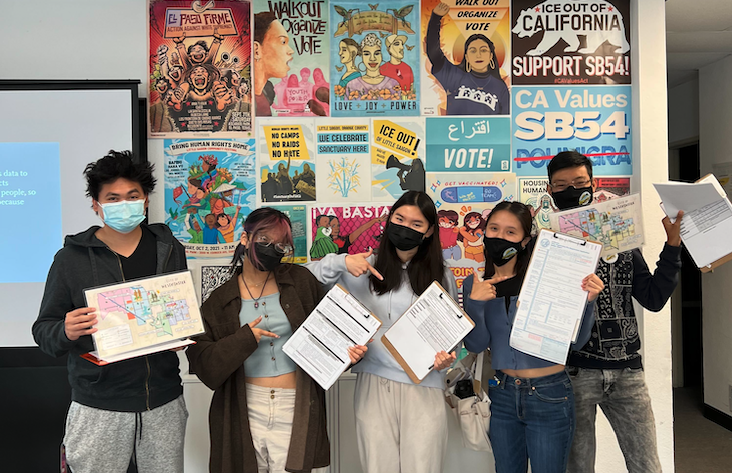 Non-Partisan Ballot Measure Voter Guides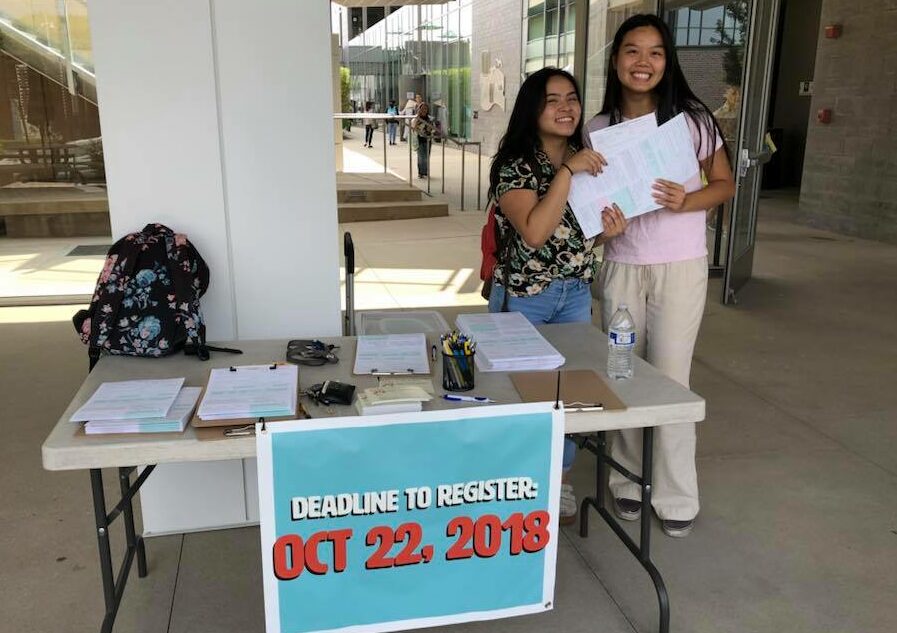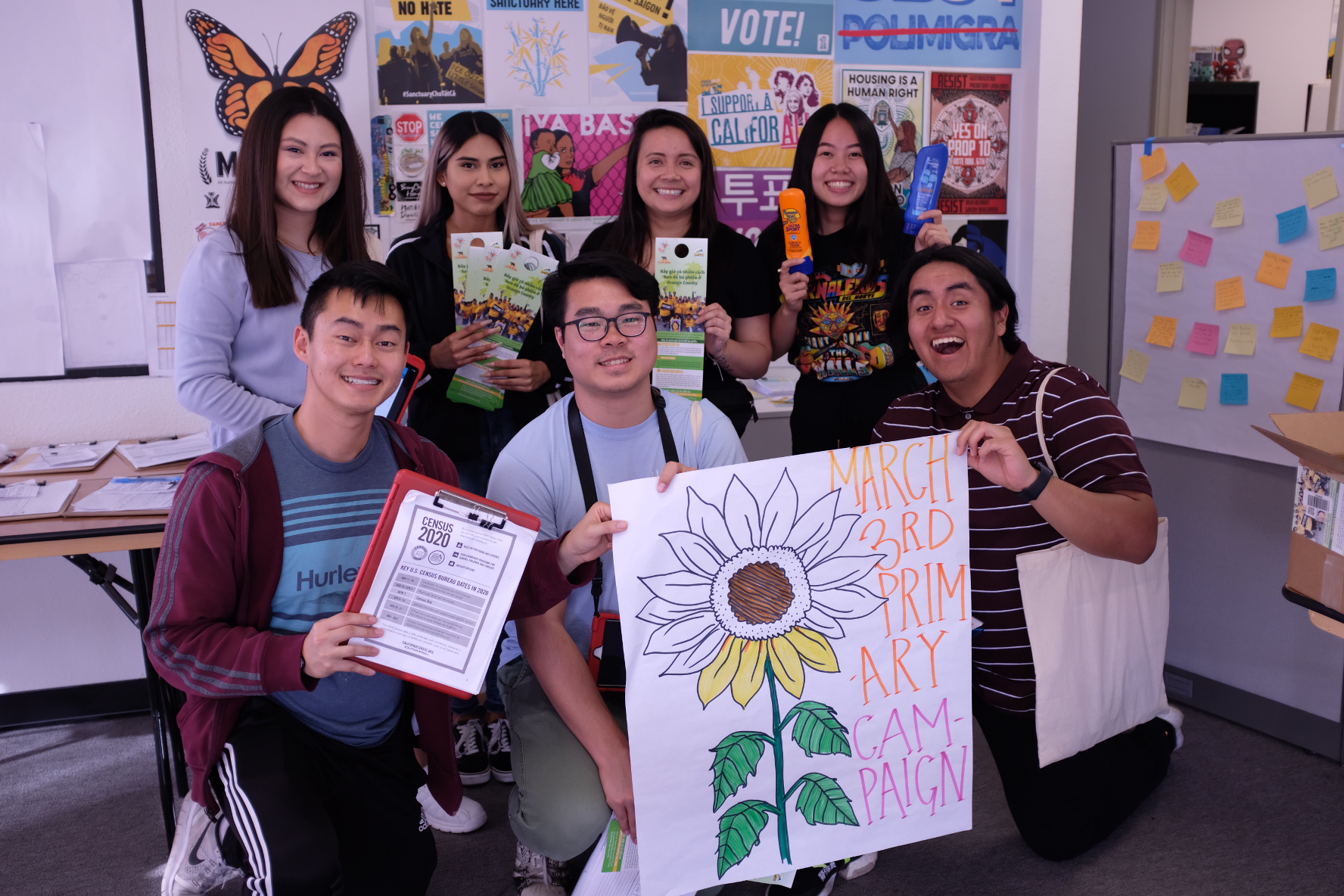 Ballot Measure and Candidate Forums
Our Previous Work Includes: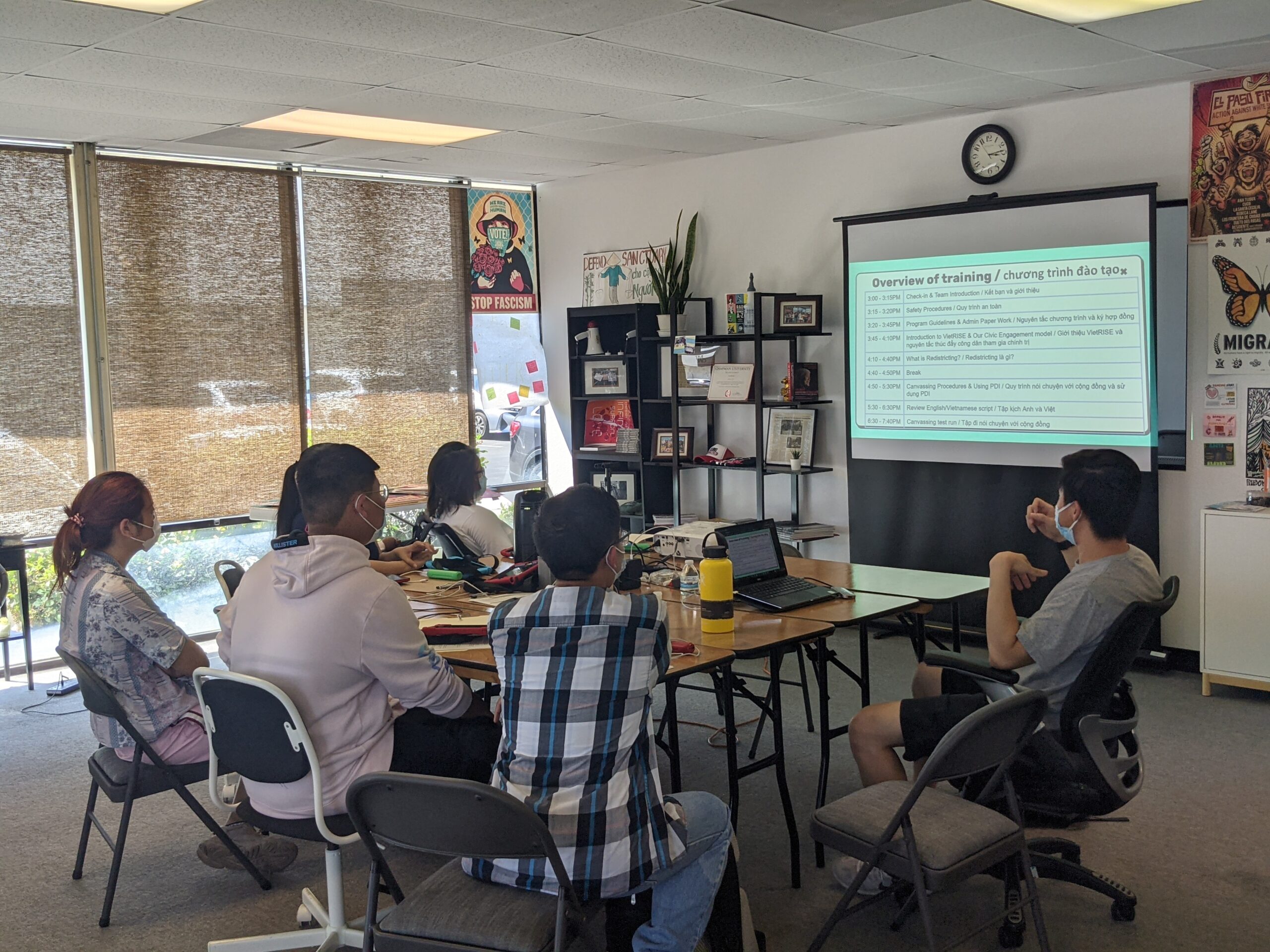 Redistricting (2021-2022)
We connected Vietnamese residents to provide testimony to the CA Citizens Redistricting Committee to ensure that they prioritized working class communities of color, particularly Vietnamese residents in Little Saigon in the Orange County congressional, state senate, and state assembly maps

We formed 3 communities made up of residents and community organizations: the Garden Grove Redistricting Committee, Santa Ana Redistricting Committee, and the Westminster Redistricting Committee
We conducted door-to-door canvassing efforts in 3 cities to inform hundreds of Vietnamese working-class residents of Santa Ana, Garden Grove, and Westminster about redistricting between July – October 2021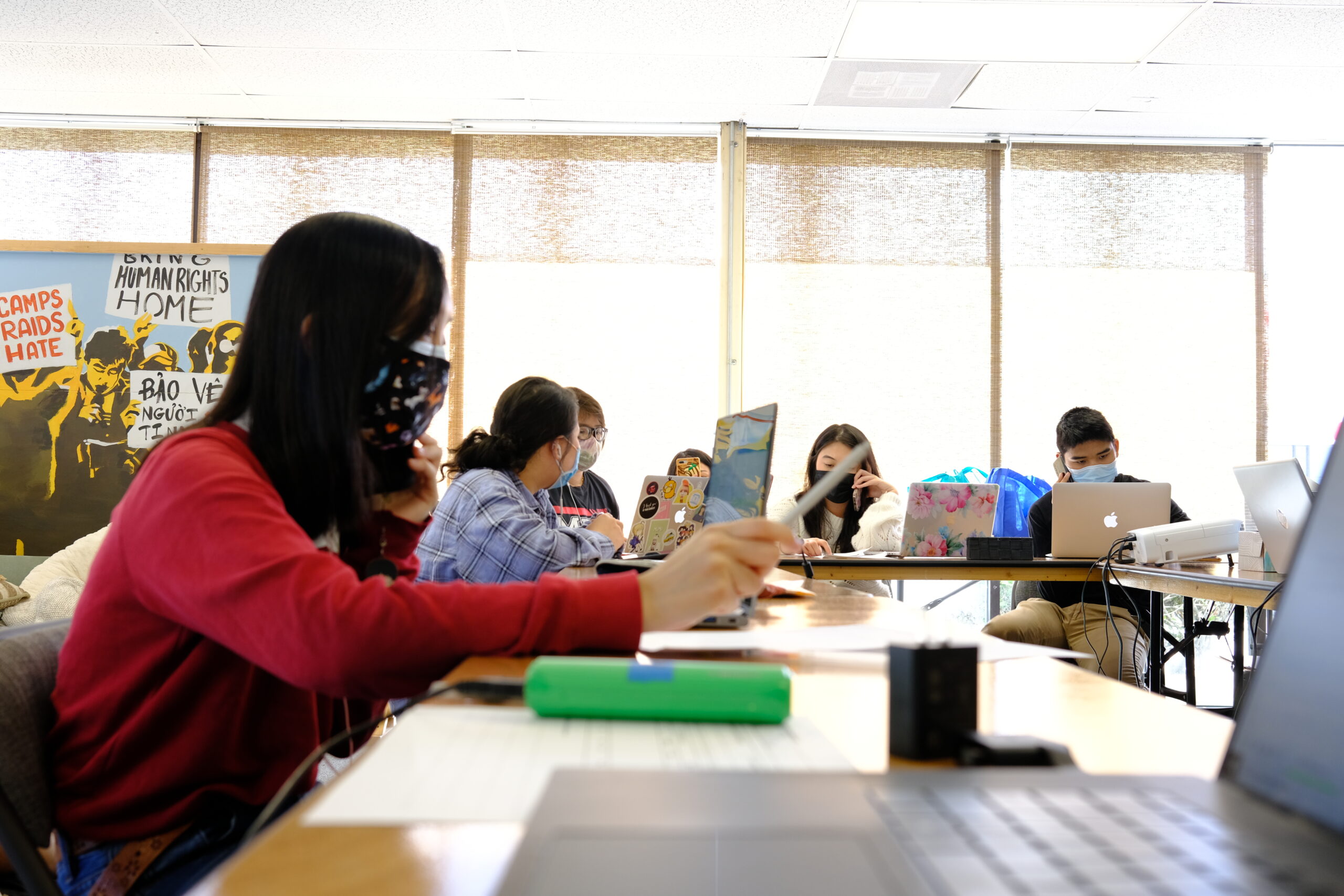 In 2020, we co-founded and co-chaired the Orange County Vietnamese Complete Count Committee (VNCCC) with over 20 individuals and organizations serving Vietnamese communities in OC
Our census outreach team contacted by phone and canvassed over 5,600 Vietnamese individuals to encourage their participation in the census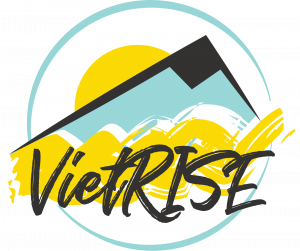 OUR MISSION
VietRISE advances social justice and builds power with working-class Vietnamese and immigrant communities in Orange County. We build leadership and create systemic change through organizing, narrative change, cultural empowerment, and civic engagement.