OUR MISSION
VietRISE advances social justice for low-income Vietnamese and immigrant communities in Orange County. We create transformation and systematic change through organizing, shifting narratives, cultural empowerment, and civic engagement.
HISTORY
VietRISE was founded in late February 2018 with the goal of strengthening and supporting civic engagement and organizing efforts within the Vietnamese community in Orange County to advance the growing movement for racial, economic, gender, environmental, and social justice. Since its inception, VietRISE has actively worked on the following: immigrant rights, housing affordability and accessibility, youth and intergenerational leadership development, civic engagement, and political education.
Orange County is home to the largest population of Viet(namese) people outside of Viet Nam with a total of nearly 200,000 people. We acknowledge our identities and stories as Viet people in diaspora are often rooted in trauma and war, but recognize that our community holds a multitude of narratives and histories. We aim to honor the multiplicities of our Viet identities and hxstories by actively holding space for and honoring all lived experiences.
VietRISE aims to create ongoing opportunities for leadership development, increase civic participation, and foster transformative relationships and practices in the Vietnamese community in Orange County that would empower our community to have the self-determination and tools to address these issues together through campaigns, direct action, policy change, leadership development, interpersonal and community growth and healing.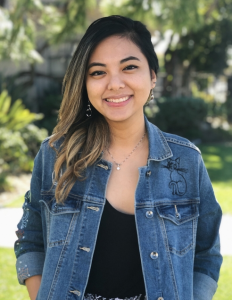 Tracy La
she/her/hers
Executive Director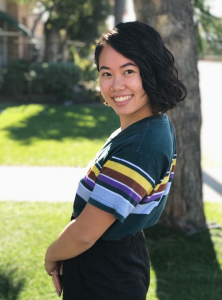 Allison Vo
she/her/they/them
Youth Organizing Coordinator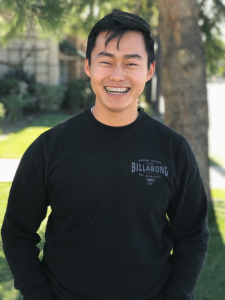 Vincent Tran
he/him/his
Community Engagement Coordinator
Lena Tran
she/her/hers
Youth Organizer