Dear Community,
Chúc mừng ngày Tết Trung Thu! This year's Mid-Autumn harvest was accompanied by monumental growth at VietRISE. Please give your warmest welcome to the members of our inaugural Advisory Board: Linda Trinh Võ, Ph.D., Vy Nguyễn, Jacqueline Đan, and Andrew Hausermann. Reaching this milestone has been a long time coming for VietRISE and we are beyond excited to have such esteemed and passionate advisors by our side.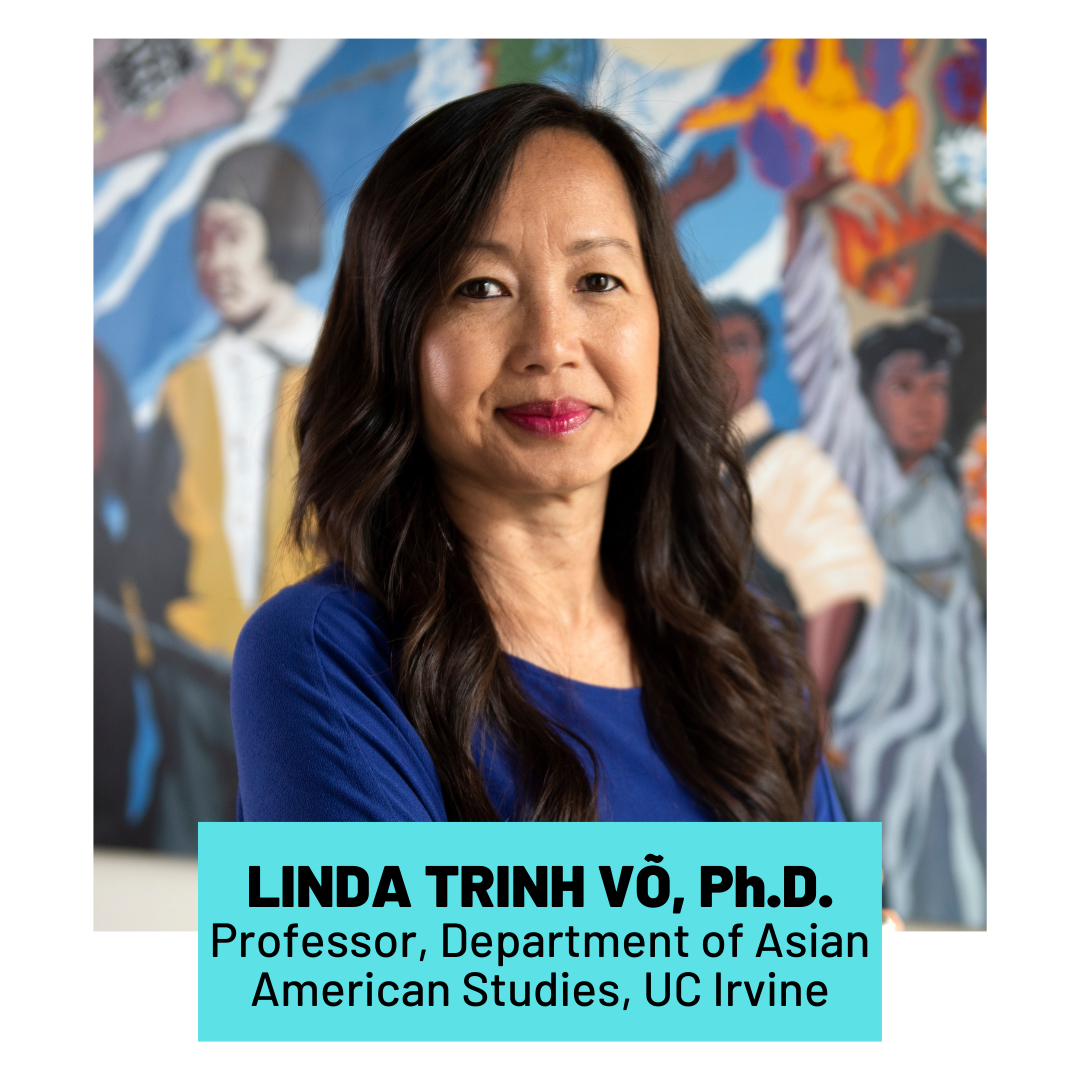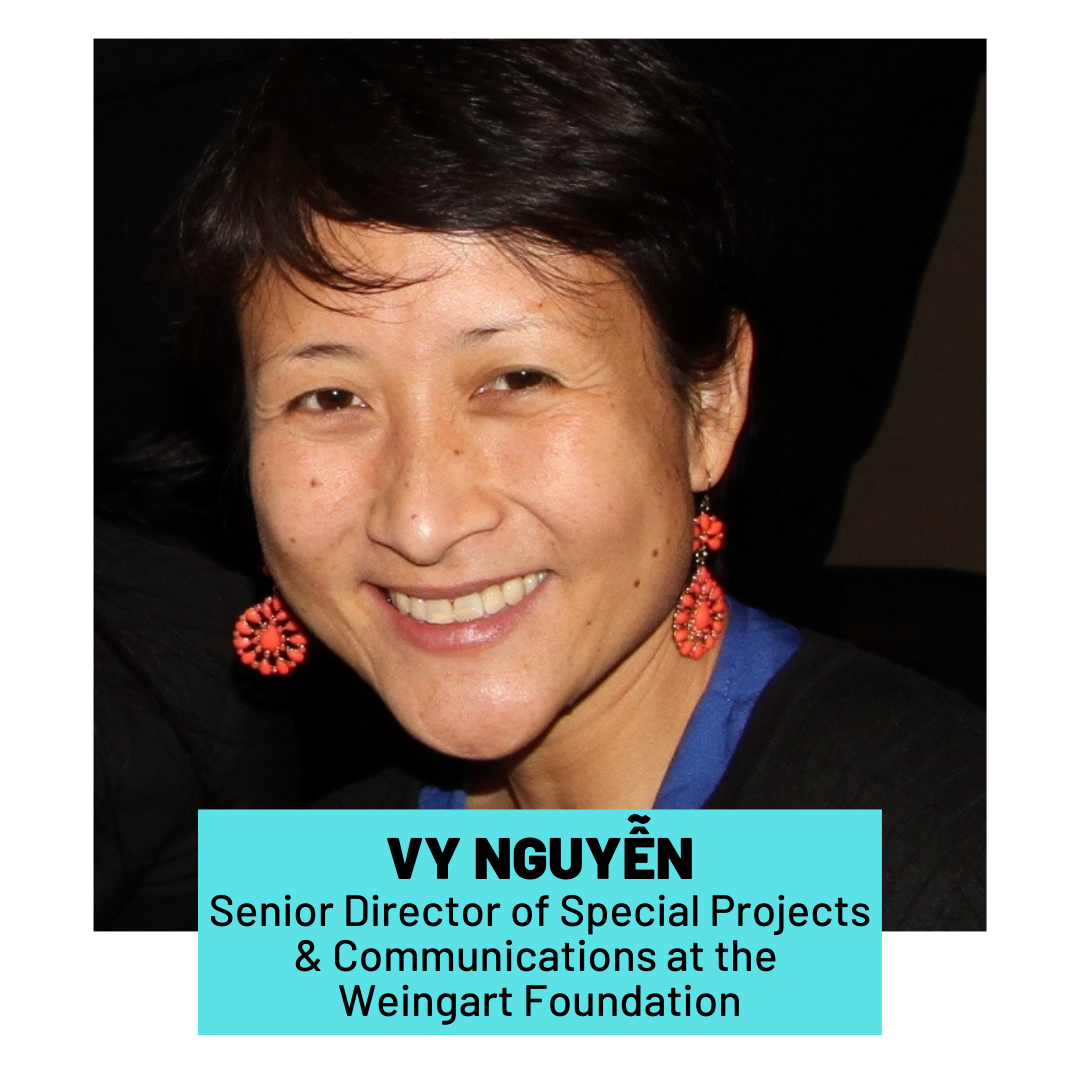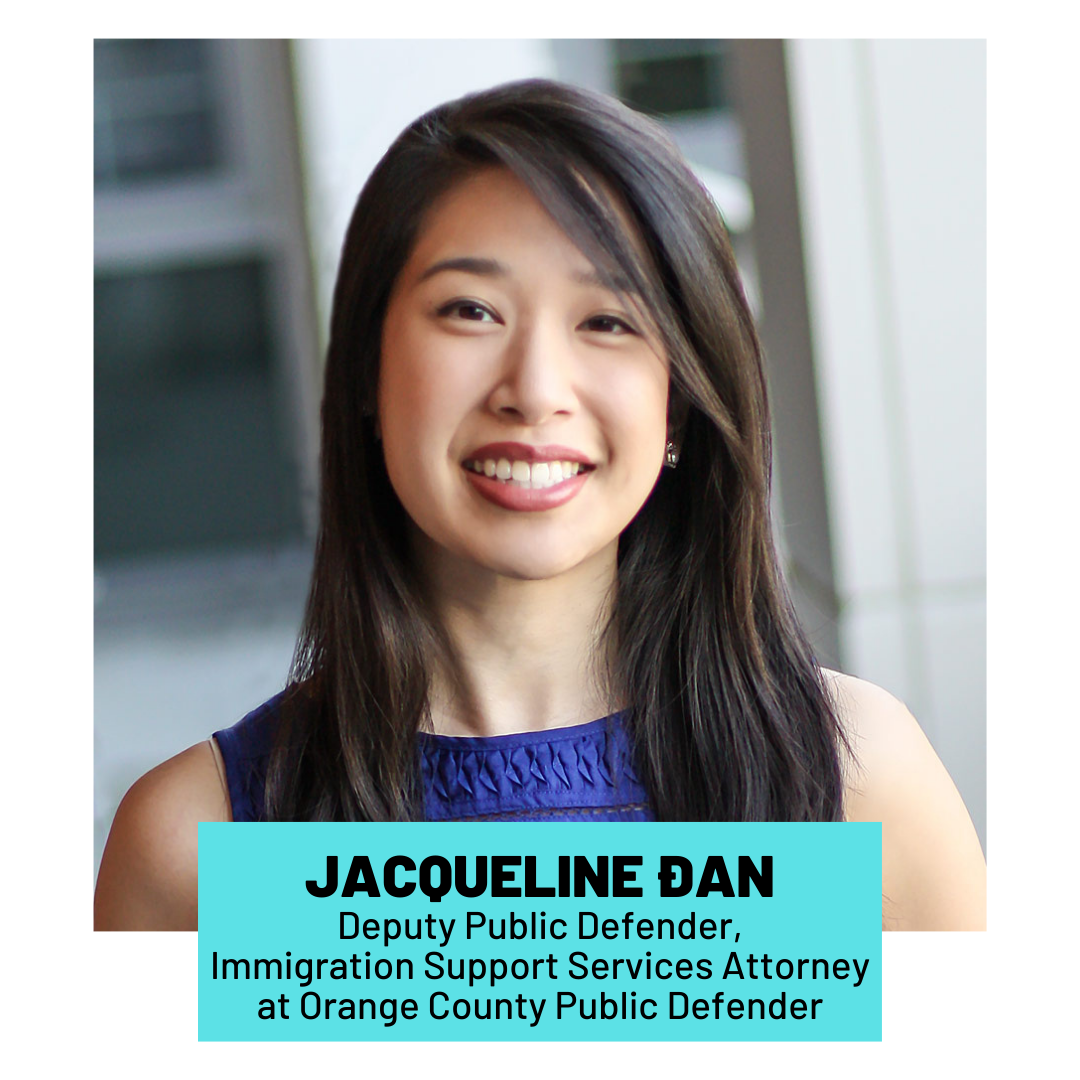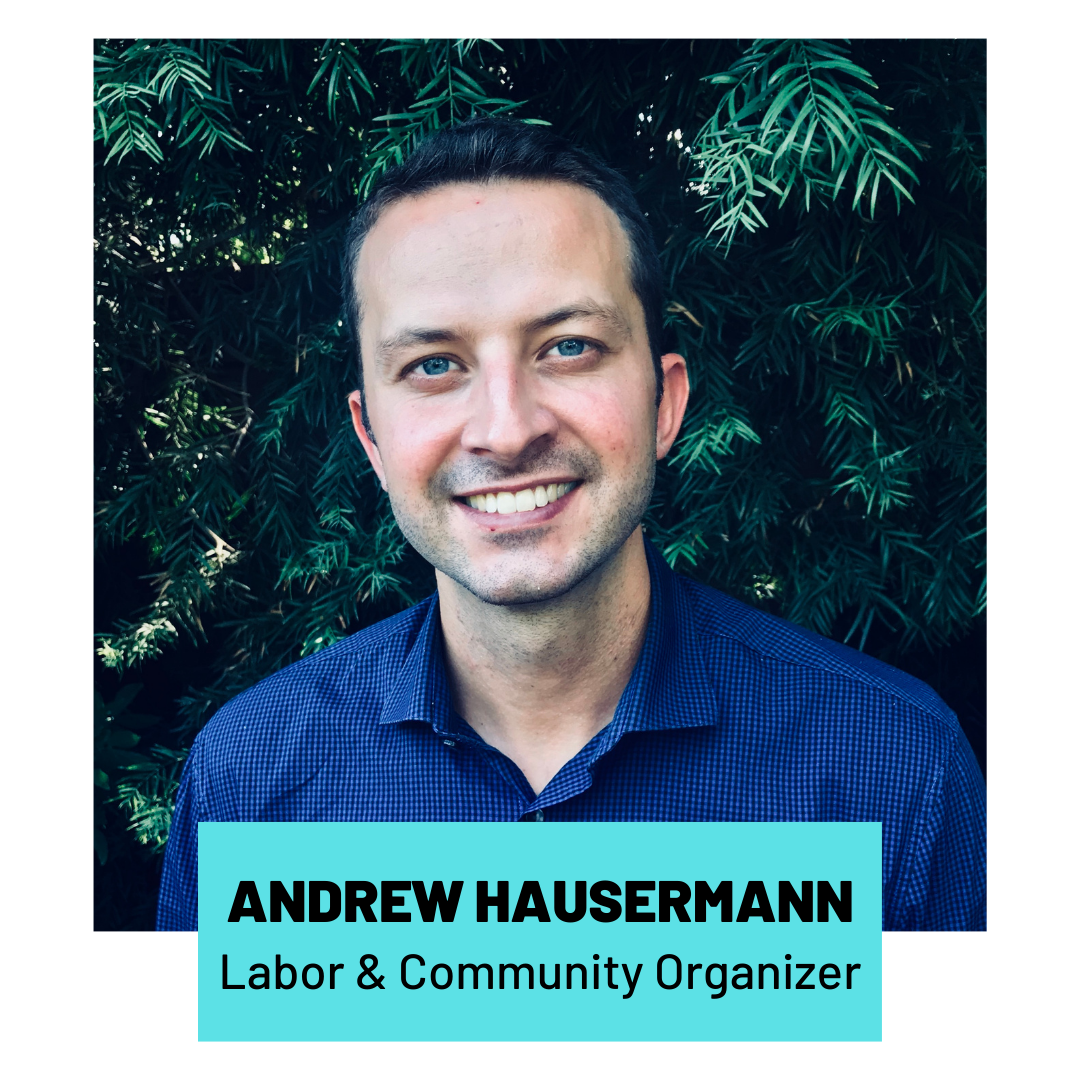 Additionally, this past month was our Executive Director Tracy La's four year anniversary at VietRISE. Tracy has grounded and led VietRISE from its inception. With her unwavering leadership and clear voice, she has launched and continues to lead numerous campaigns that have led to tangible wins for our community and simultaneously cultivates and uplifts the leadership and collective power of all those around her. Thank you Tracy for all of your brilliance, vision, and dedication to building a better world for our communities. Please join us in celebrating Tracy!
Lastly, we have the pleasure of welcoming three new members of staff: Immigrant Justice Coordinator Tin Nguyễn (he/him), Community Organizer Lisa Nguyễn (they/she), and Operations Assistant Suk Joo (Steven) Hong (he/him). Prior to joining VietRISE, Tin assisted system-impacted individuals obtain higher education through Project Rebound; Lisa worked with the unhoused community in Little Saigon and was an active canvasser and volunteer; and Steven volunteered and continues to volunteer with local grassroots groups providing mutual aid for unhoused people in Santa Ana. We can't wait for you to meet the new staff!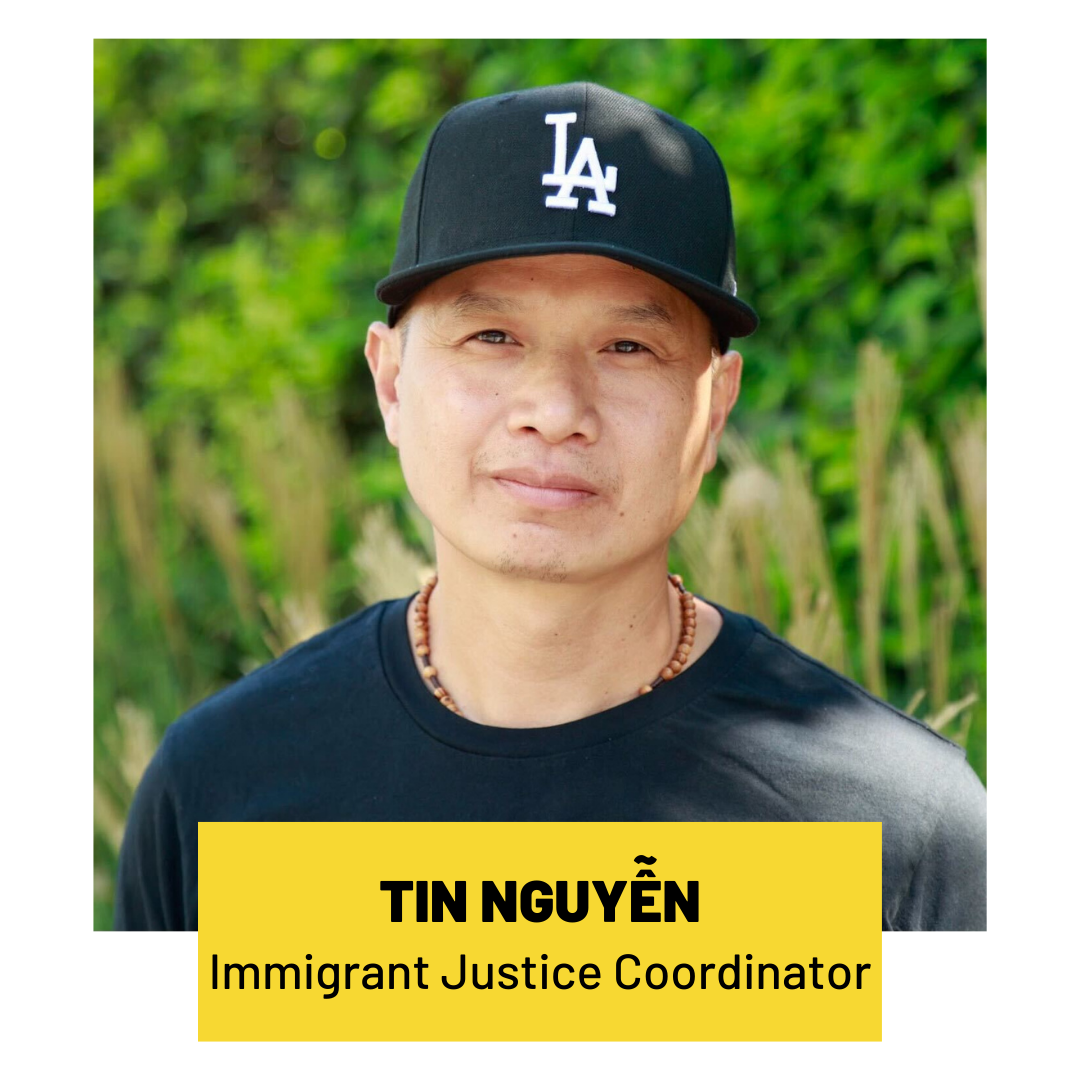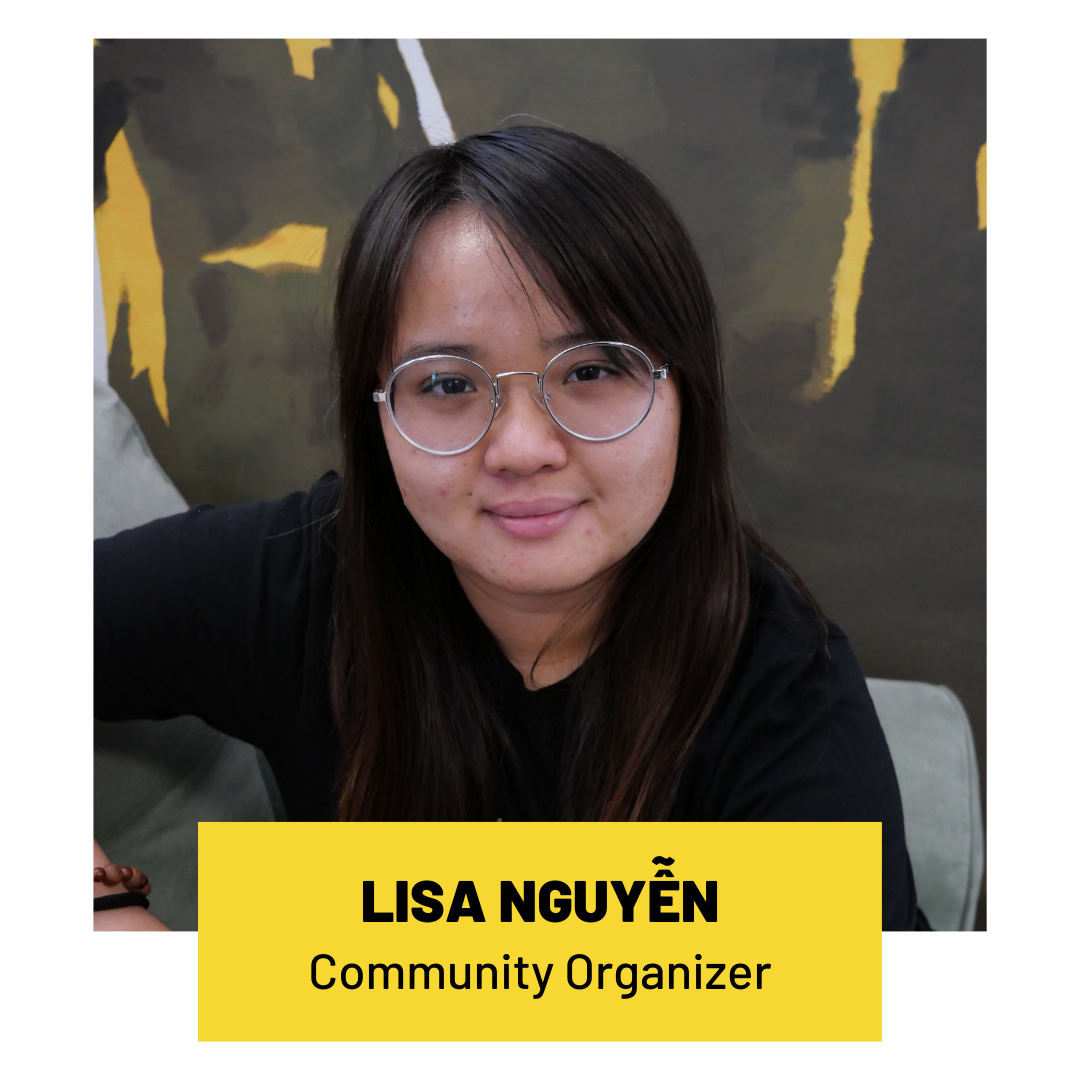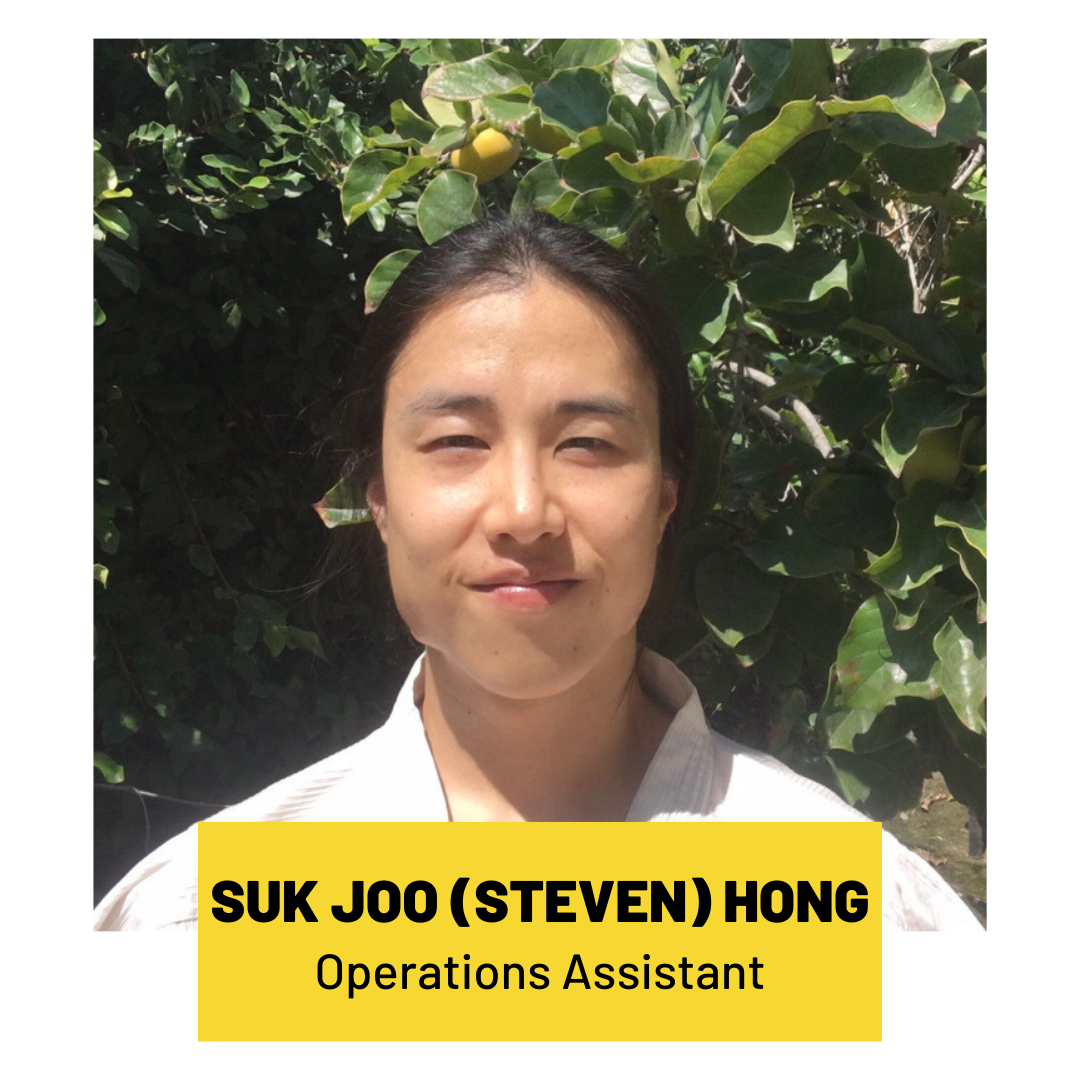 Mark Your Calendar & Get Involved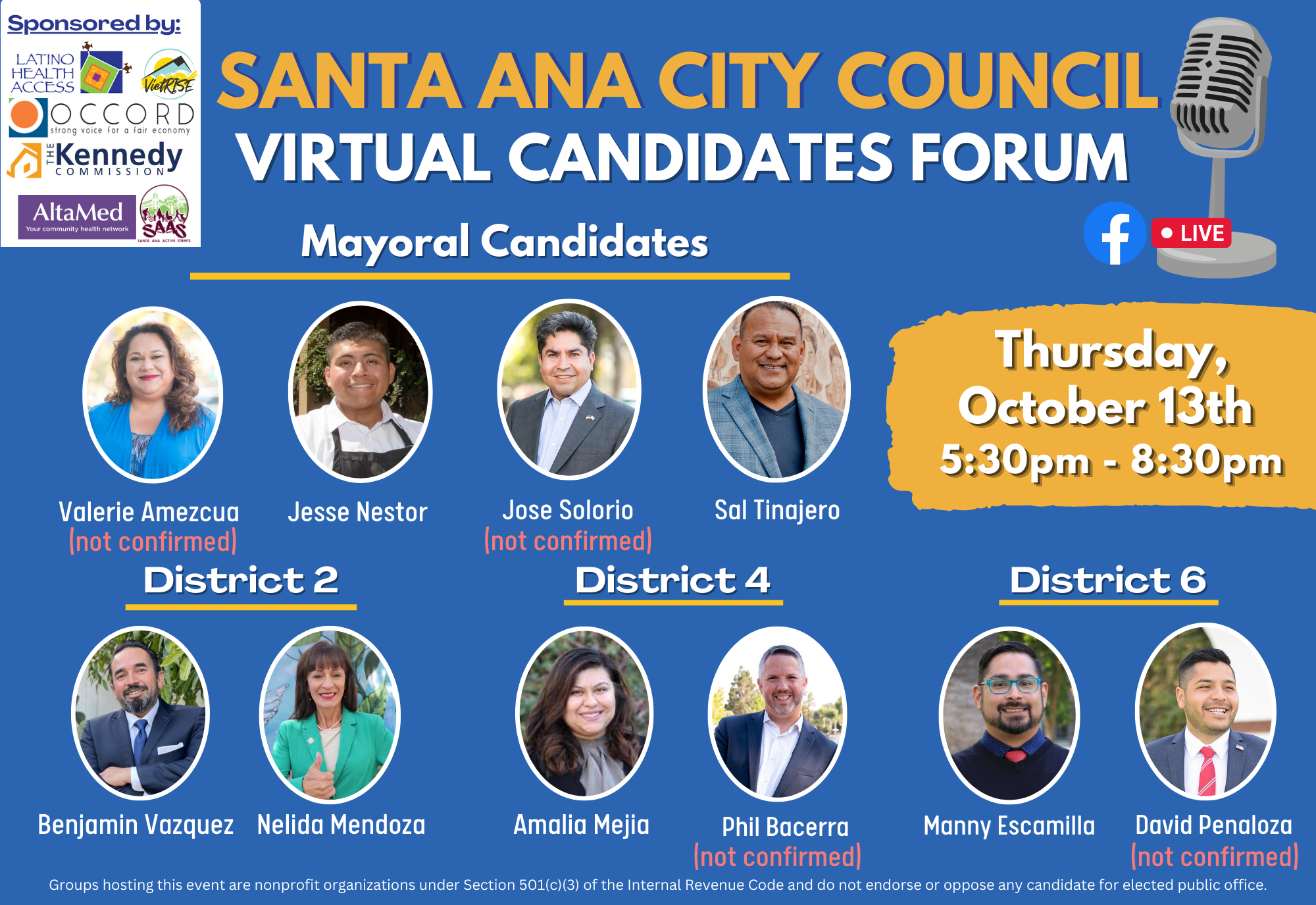 Thursday, 10/13 @ 5:30-8:30PM: Santa Ana Virtual Candidates Forum
Attention all Santa Ana residents: VietRISE is co-sponsoring a virtual forum for residents to meet the candidates in the upcoming city election. Candidates for the Mayor, District 2, District 4, and District 6 will be present.
Topics will range from mental health, housing justice, police oversight, and more.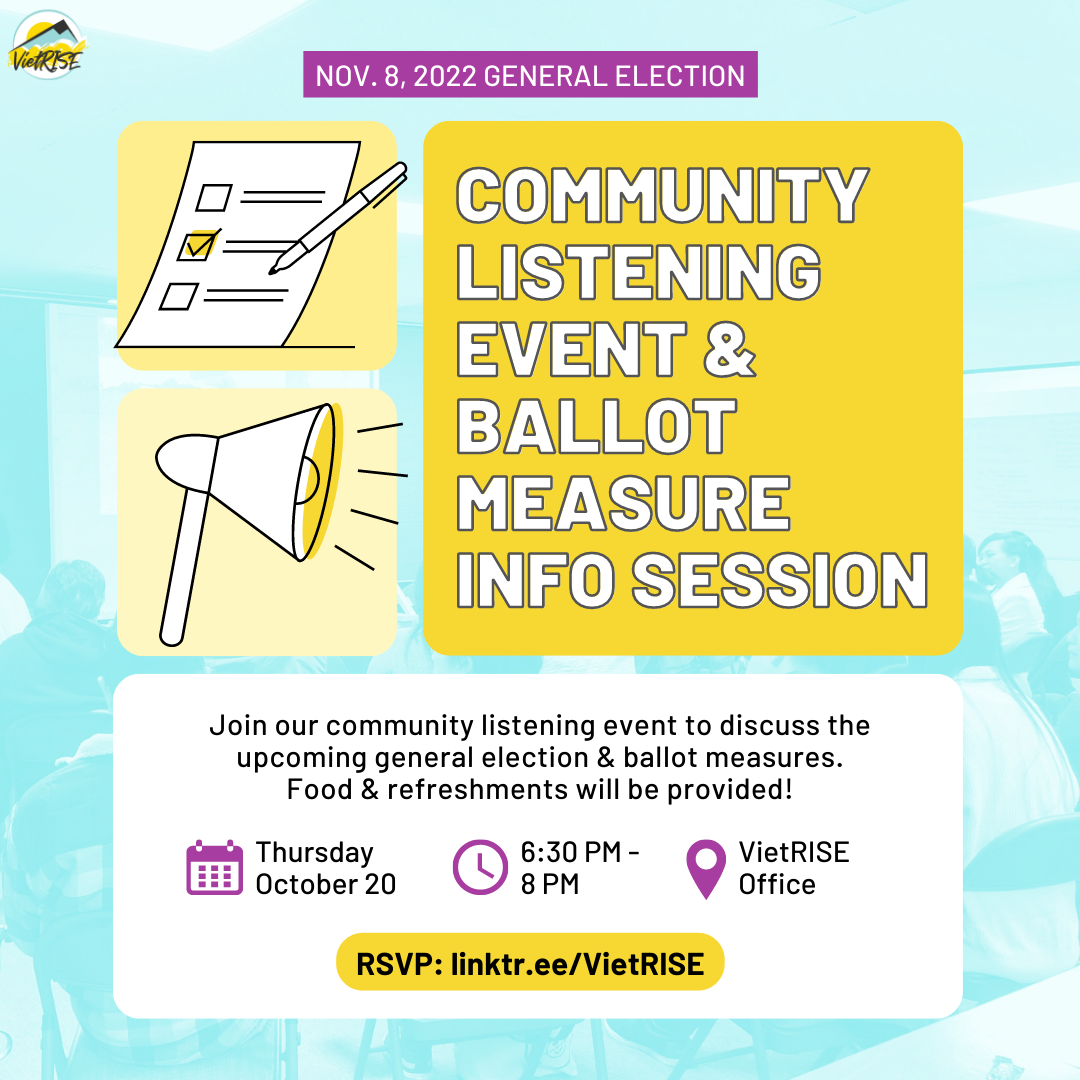 Thursday, 10/20 @ 6:30-8PM: Community Listening Session for November General Election
Interested in learning more or sharing your thoughts about the general election? We'd love to have you at our upcoming community listening session!
We will discuss both local measures and current propositions on this year's ballot and hold space for community members to give their insight into what issues matter most. Our goal with this session is to make civic engagement more accessible to our local community and ensure our voices (and votes!) are adequately represented in the upcoming election.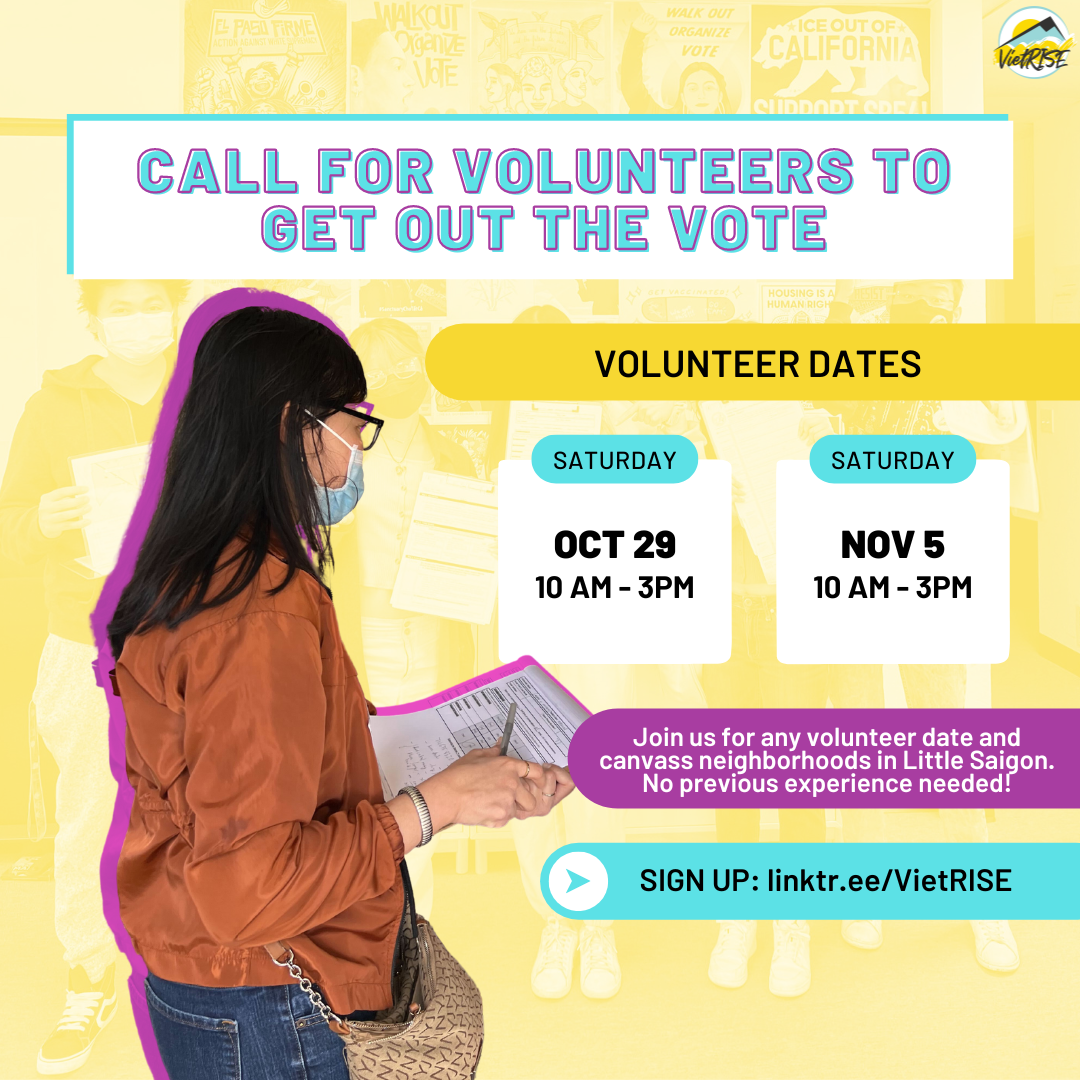 It's not too late! Join our team of volunteers & get out the vote in Little Saigon for the General Election
As part of our efforts to empower local community voices in the general election, we are conducting door-to-door outreach to Vietnamese voters in Little Saigon. All volunteers will be trained in California proposition information, canvassing, and will learn and receive civic engagement tools and community-building skills. We highly encourage folks to take this training back to their respective communities in order to continue advancing social justice and community empowerment in Little Saigon and beyond.
General Election Civic Engagement Field Program
With the General Election just around the corner, we've officially kicked off our field program. This election season, we aim to reach over 7,000 residents in Little Saigon through door-to-door canvassing. The Civic Engagement Team is composed of Vincent, Lisa, Michelle V., Shirley V., Phuong P., Michael M., Duy Viet L., and Eric D. The team has been persevering through the summer heat and has already reached out to 400+ residents.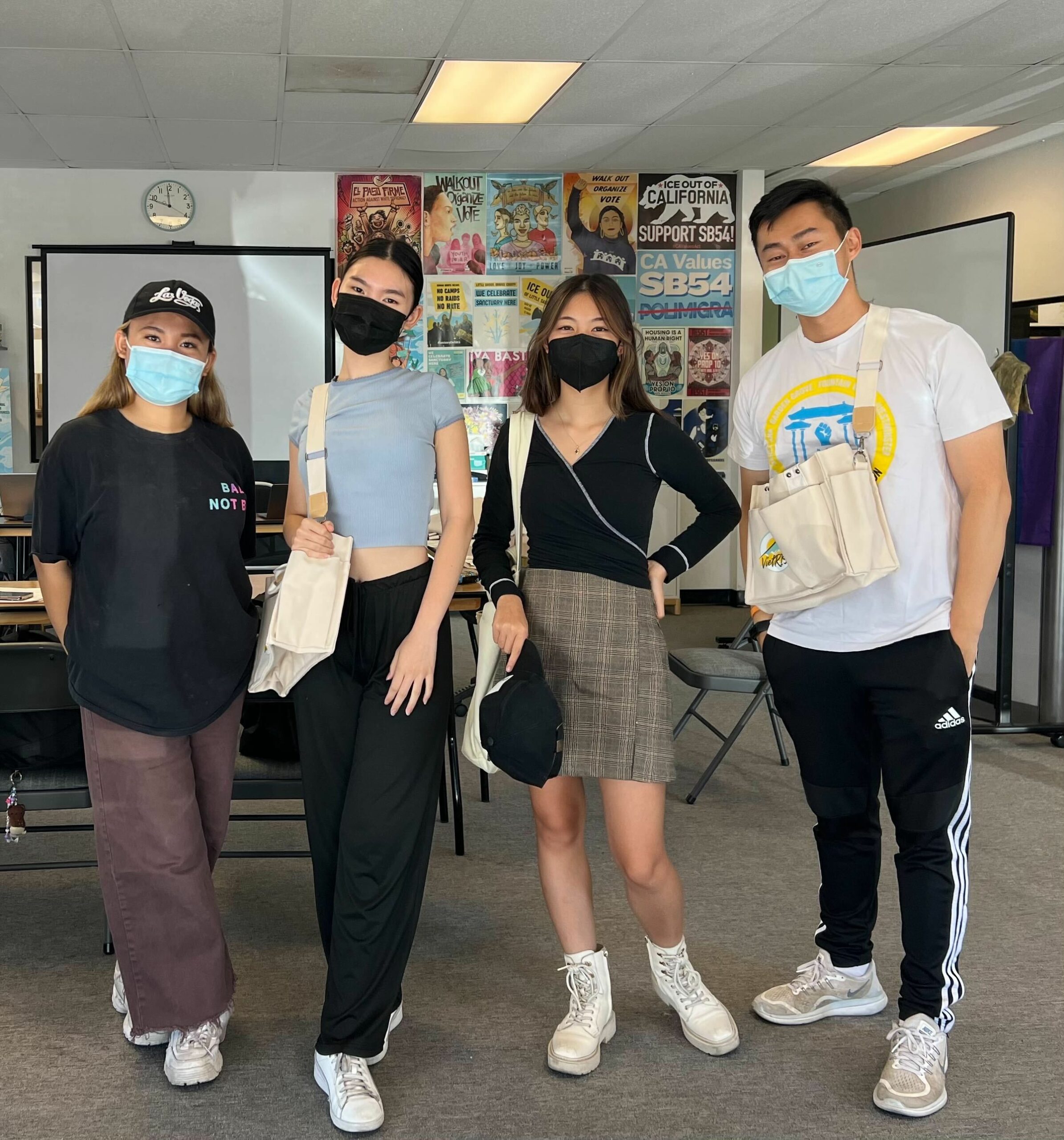 Thế Lực Cộng Đồng Civic Engagement Intership
As part of VietRISE's ongoing commitment to nurture young leaders, we've invited three high school youth to participate in our general election efforts through a 7-week civic engagement internship. Congratulations Thu L., An N., and Celine N.! In addition to learning about how upcoming ballot measures impact our local communities, our interns have been getting hands-on experience with door-to-door canvassing. They've already met 15% of their canvassing goals!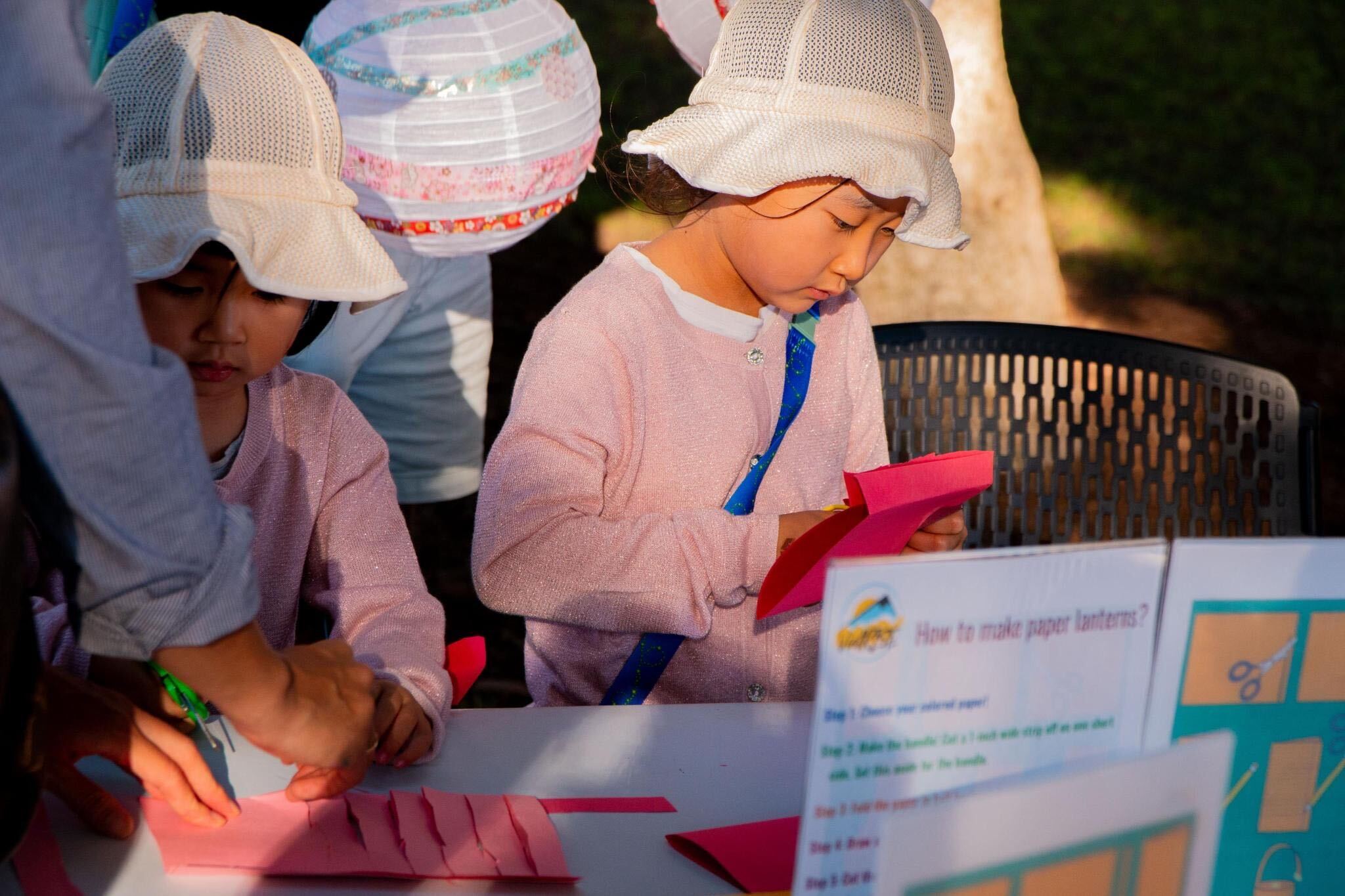 Santa Ana's Mid-Autumn Festival
We had a great time at Santa Ana's inaugural Mid-Autumn Festival! Many community members attended the event which celebrated and highlighted Santa Ana's large and vibrant Vietnamese community. Thank you to everyone who came by our table and signed up to learn more about VietRISE.
If this is your first newsletter, we hope it's been an informative glimpse into our organization. Please do not hesitate to email us with any comments/questions.