Dear Community,
We're so excited to announce that Indigo is now our new Deputy Director! 🎉Indigo was most recently our Operations Coordinator and has been on staff with VietRISE for over two years. Before joining VietRISE as a staff member, Indigo was a grounding and powerful force for change in the community as an educator teaching in local OC schools and a dedicated volunteer at VietRISE. We couldn't be more proud and excited to have Indigo in this leadership position within our organization.
Please read below for updates regarding the VISION Act and COVID-19 at-home tests and resources.
Mark Your Calendar & Get Involved
Volunteer & Get Out the Vote in Little Saigon for the November Election
We're looking for volunteers to conduct door-to-door outreach to Vietnamese voters in Little Saigon during this 2022 November General Election.
All volunteers will be trained in California proposition information, canvassing, and will learn/receive civic engagement tools and community-building skills that we encourage to be taken back to their respective communities so we can continue to advance social justice and community empowerment in Little Saigon.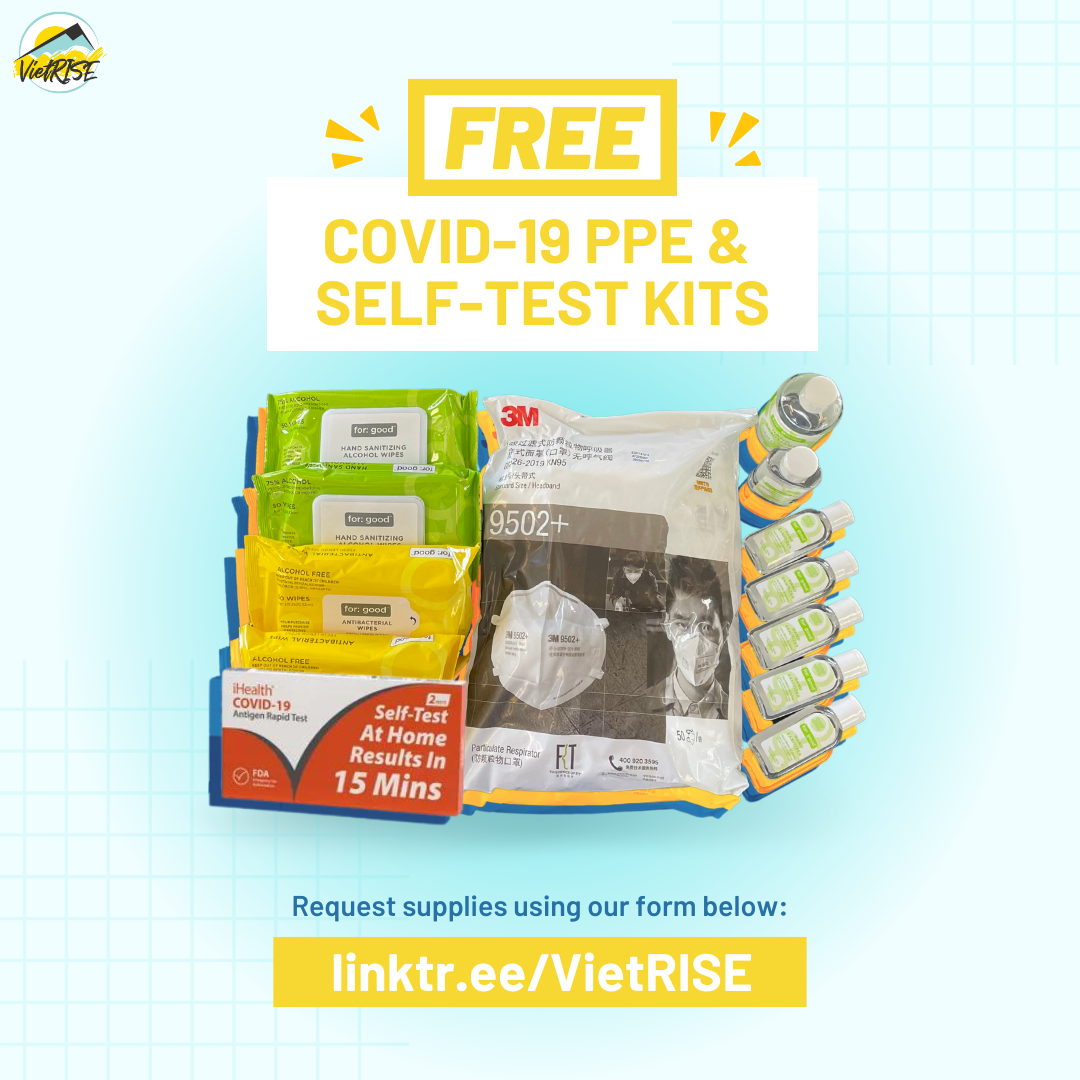 Request Free COVID-19 PPE & Self-Test Kits
Important update: As of September 2nd, the federal government has stopped taking requests for free at-home COVID-19 tests that were being distributed by the USPS.
The pandemic is still ongoing and the discontinuation of critical resources like COVID-19 tests hurts many of us who do not have access to these life-affirming health resources. We want to share that we are continuing to provide FREE COVID-19 PPE and self-test kits to keep our communities healthy and safe!
To request any PPE or test kits, please fill out the quick form below.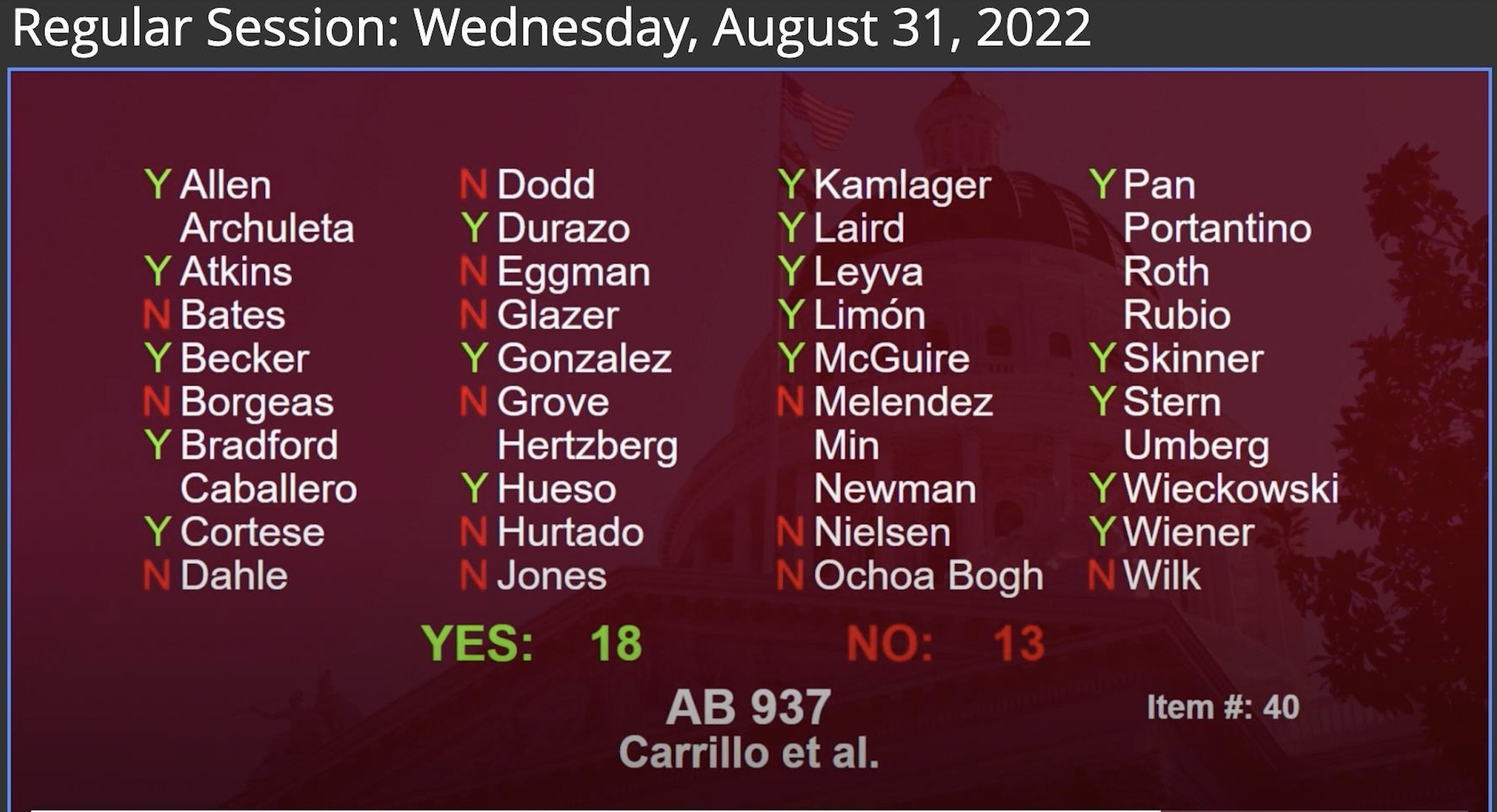 VISION Act
It is with a heavy heart that we share that the VISION Act (AB 937) did not pass in this legislative session. 18 senators voted yes and we needed 3 more. Our 3 Orange County state senators Umberg, Newman, and Min chose the wrong side of history, against our immigrant communities, and abstained.
As we process the disappointment from the failing of the VISION Act by CA state senators who could and should have stood up for immigrant communities, we hold close our deep gratitude and admiration for everyone we have been in community with during this fight. Thank you.
Over the past two years, the movement for immigrant justice has become bolder and stronger as a result of brave imagination and work from impacted leaders, community members, and more. We as a community marched together in the streets, made countless phone calls and emails to elected officials, created art, invited new people and leaders into this fight, and continued to build momentum to free our people from ICE detention.
This is nowhere near the end. We will continue to fight until all families and community members are united.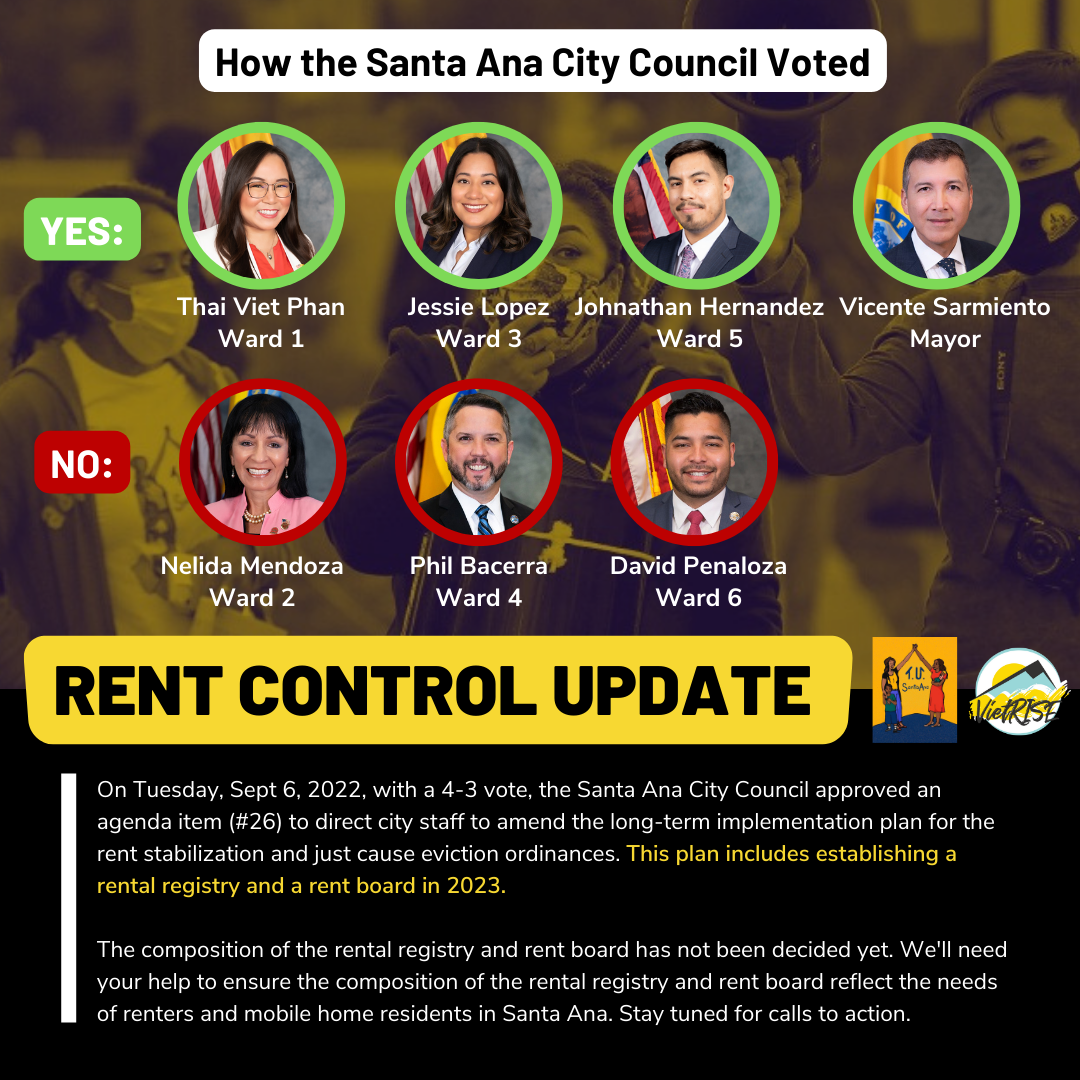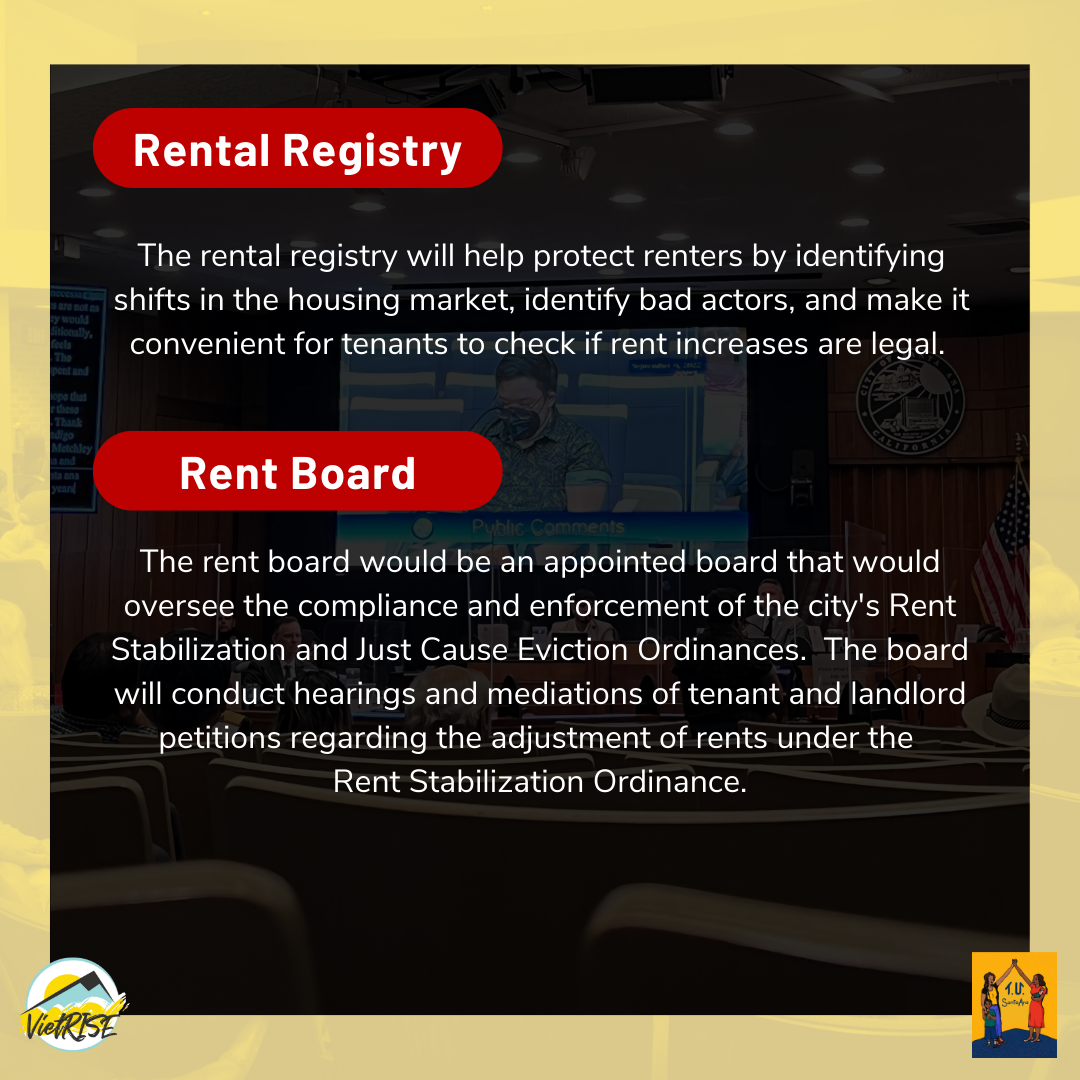 Santa Ana Rent Control Update: Expanding Renter Protections by Establishing a Rental Registry & Rent Board
In 2021, due to groundbreaking advocacy from a multiracial and intergenerational coalition of renters, mobile home residents, and allies that spanned years of effort, the city of Santa Ana passed its Rent Stabilization and Just Cause eviction ordinances – a campaign that we co-led alongside community partners such as Tenants United Santa Ana and the Bali Hi Mobile Home residents.
This was a crucial, groundbreaking step in protecting tenants. But with housing inequities continuing to persist, we must ensure that these ordinances are strengthened by enacting a rental registry and a rent board that can oversee their implementation and increase transparency, renter protection, and accountability within the city's rental properties.
On Tuesday, Sept 6, with a 4-3 vote, the Santa Ana City Council approved an agenda item to direct city staff to amend the long-term implementation plan for the rent stabilization and just cause eviction ordinances. This plan includes establishing a rental registry and a rent board.
The composition of the rental registry and rent board has not been decided yet. We'll need your help to ensure the composition of the rental registry and rent board reflect the needs of renters and mobile home residents in Santa Ana. Stay tuned for calls to action!