ABOUT THE FUND: We will provide cash assistance of $800 for undocumented and impacted Vietnamese immigrants in Orange County who are experiencing financial hardship due to the COVID-19 pandemic. If you have any questions, contact Indigo at indigo@vietrise.org.
Please share with those who are eligible. Application link and more information is available at this page: www.vietrise.org/immigrantrelieffund.
Applications are available in English, Vietnamese, and Spanish.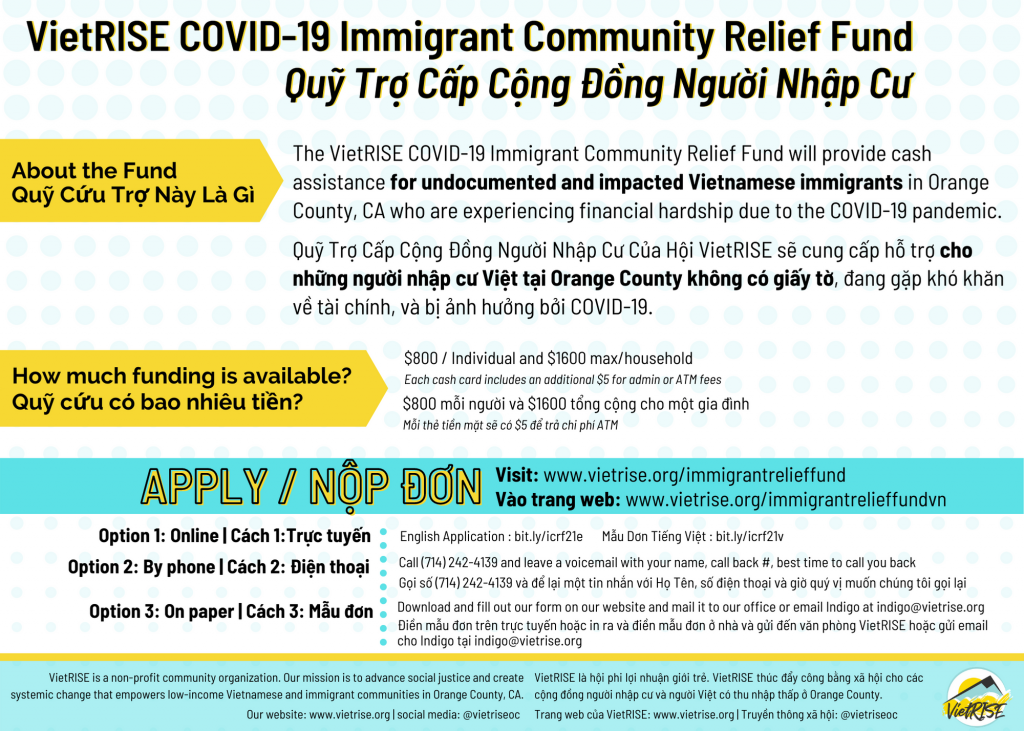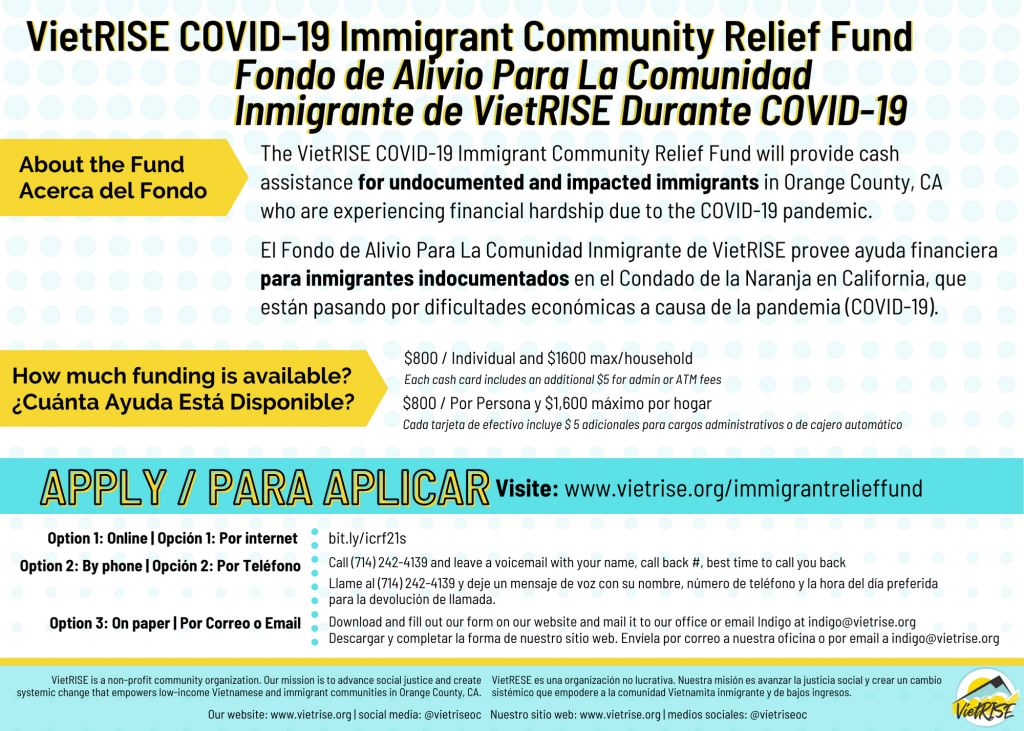 Please note: This fund is prioritizing Vietnamese applicants. People of other ethnicities may apply, but you may experience a delay of 2-3 weeks for us to review your application.
⠀⠀⠀⠀⠀⠀⠀⠀