Dear Community,
We hope you are well and enjoying the summer season! We're thrilled to share several exciting opportunities for you to get involved this month, ranging from our upcoming summer fellowship positions to our summer community picnic organized by our Program Intern, Tiff, on July 22.
Recently, VietRISE issued a statement in response to the Supreme Court ruling on Affirmative Action, and we want to reiterate our firm condemnation of this decision. Affirmative Action has been a cornerstone in remedying the deep racist and historical exclusion of people of color. It provides students who have been historically marginalized and excluded from selective colleges and universities with the clearest pathway to greater social mobility. By implementing race-conscious admissions, we have been able to create student bodies that reflect the diversity of the United States, leading to organic interactions and connections between different communities. We invite you to read the full statement here.
In the face of these racist actions and decisions that aim to drive our communities apart, we believe we must continue building cross-racial solidarity and developing programs and initiatives within our local communities that empower one another to thrive.
Thank you for your continued support and for reading. We look forward to hearing from you!
Sincerely, VietRISE
Mark Your Calendar & Get Involved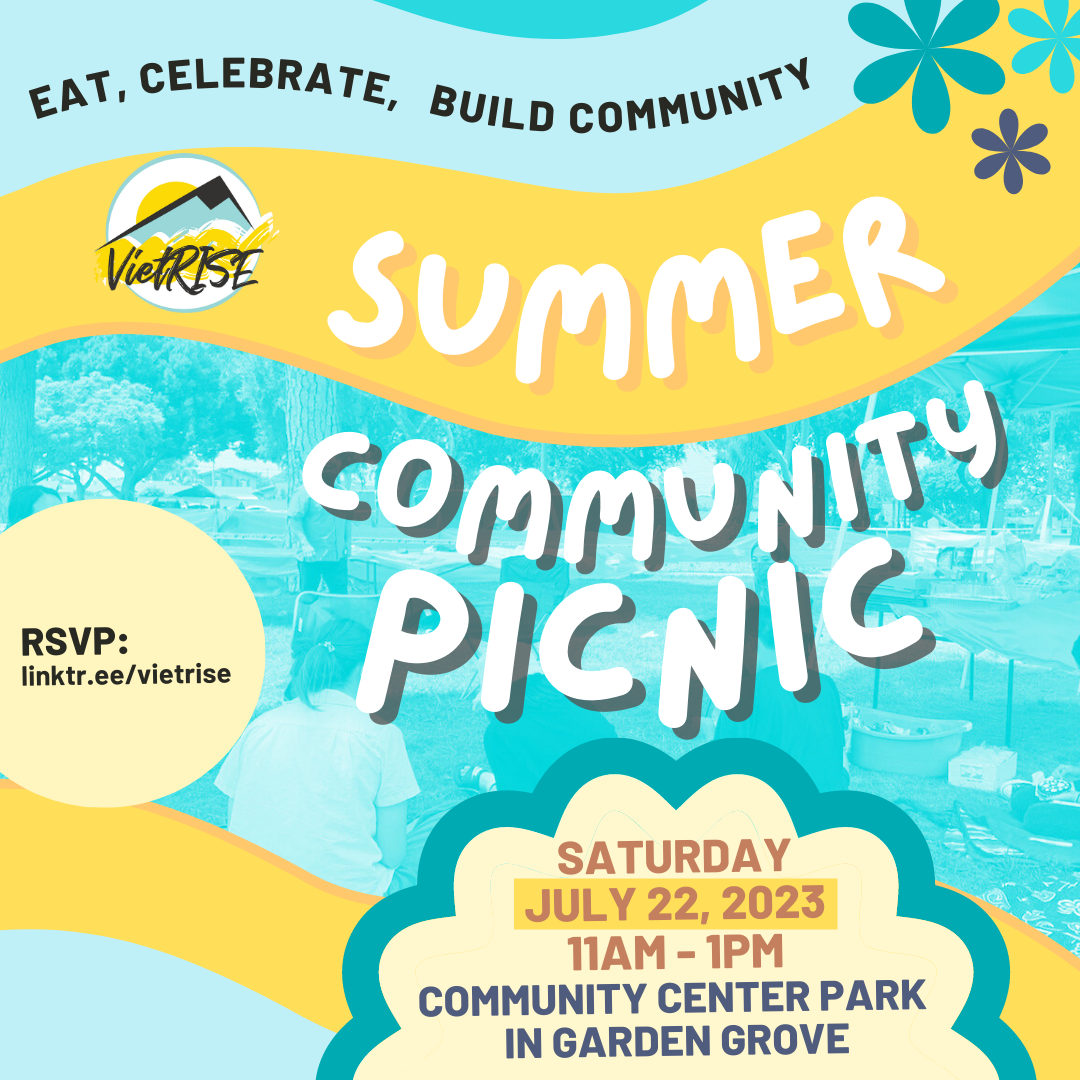 VietRISE is hosting a community picnic at Community Center Park in Garden Grove! Join us for one summer afternoon to celebrate and build community together, take actions on campaigns to ensure and defend the dignity of our community members, and eat! This will be a potluck, so please RSVP and bring a tasty treat to share with others.
We hope to see you soon!

VietRISE is hosting 3 paid summer fellowships: Communications Fellow, Campaign Fellow, and Policy Fellow. Each program is 8 weeks long, 20 hours a week, and each fellow will receive a $3,500 stipend. Learn more about each fellowship in the link below.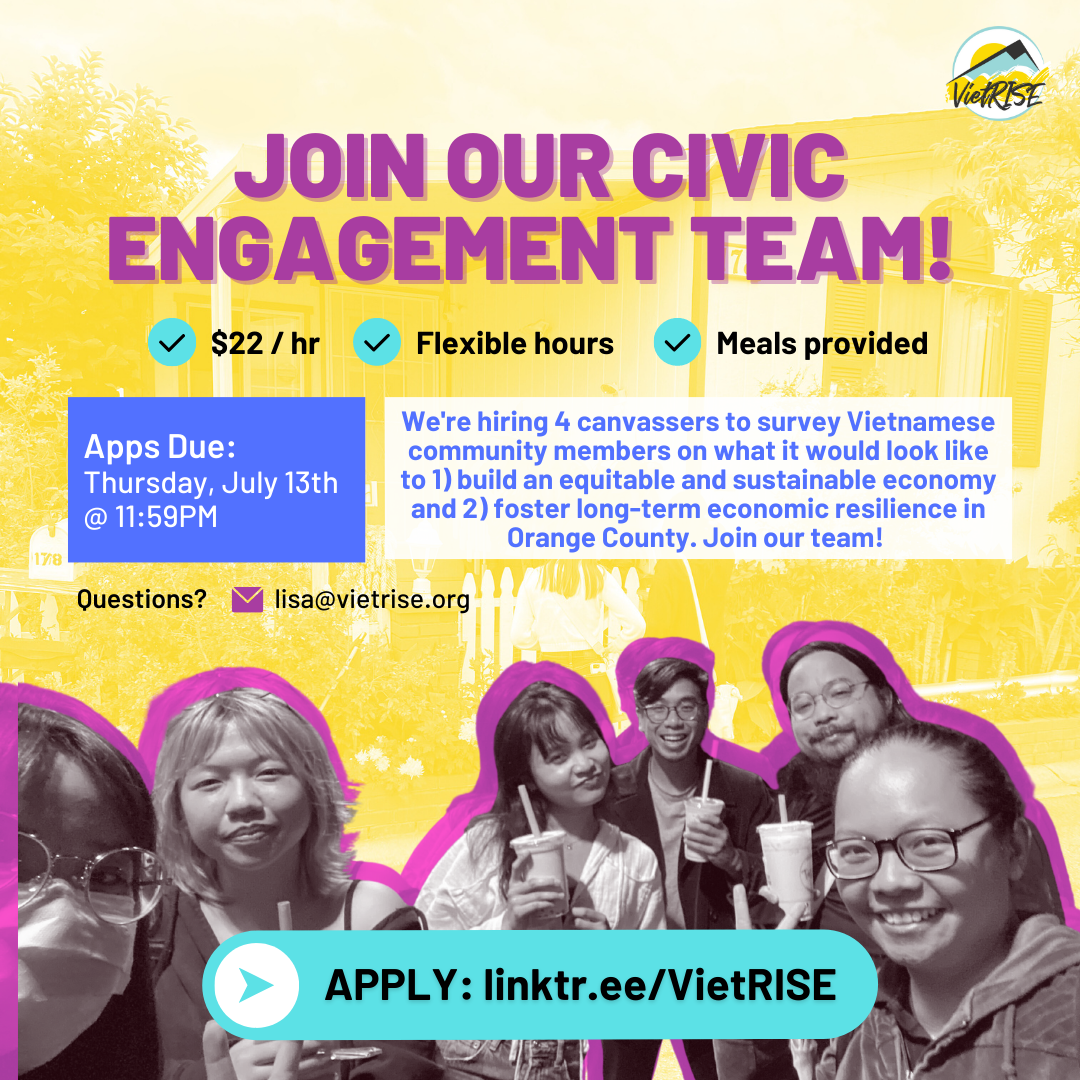 VietRISE is hiring 4 paid field contractors to participate in an 8-week door-to-door canvassing program in Little Saigon, Orange County. We will be surveying Vietnamese community members about what a
healthy, inclusive, and sustainable economy looks like in Orange County and how we can get there. The field program will run from July 19 – Sept. 7. This position is paid $22/hour and dinner will be provided for all shifts. Join us on our second field program of the year!
We have free KN95 and surgical masks for anyone who is looking to restock their supply!
Email indigo@vietrise.org or stop by our office between 11AM and 5PM, Monday through Friday to pick up free bags of masks. Each bag comes with 50 masks, and each person can get 2 bags of masks.
We have officially wrapped up our mobile home outreach field program where we informed residents of their
rights and local resources to defend against rent hikes and eviction
!
From May 4 to June 10, our team of 4 canvassers and 4 volunteers canvassed 28 mobile home parks in the cities of Westminster, Garden Grove, Santa Ana, Midway City, and Stanton. We knocked on 3,166 doors and spoke with 1,239 residents!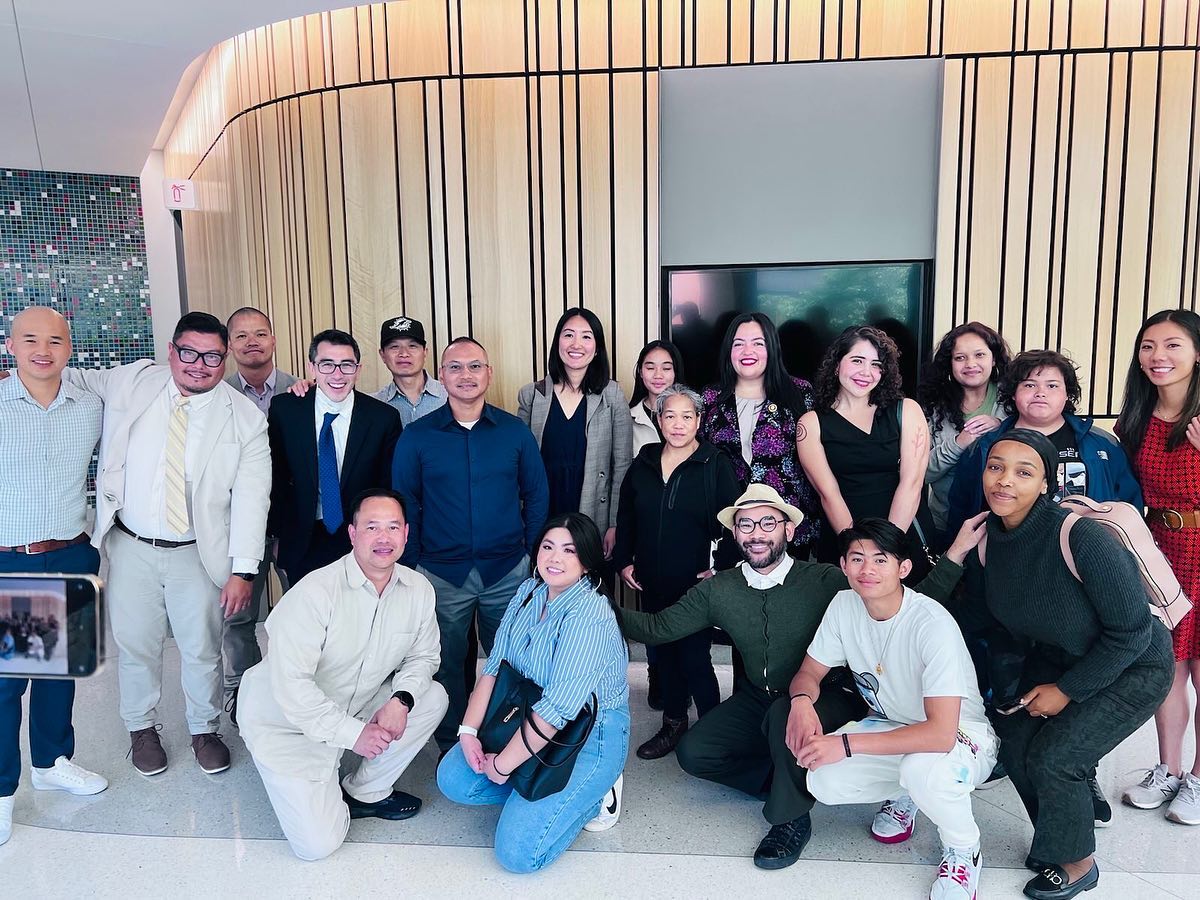 HOME Act Passes the Senate Public Safety Committee
The HOME Act passed the Senate Public Safety Committee with a 4-0 vote on June 27, 2023! The HOME Act is part of the ongoing fight to end ICE transfers in California. Individuals including those who were incarcerated as youth will be able to return to their homes, reuniting with their loved ones just like any Californian who was born in the U.S. Next, the HOME Act will move onto the Senate Appropriations Committee on July 6th.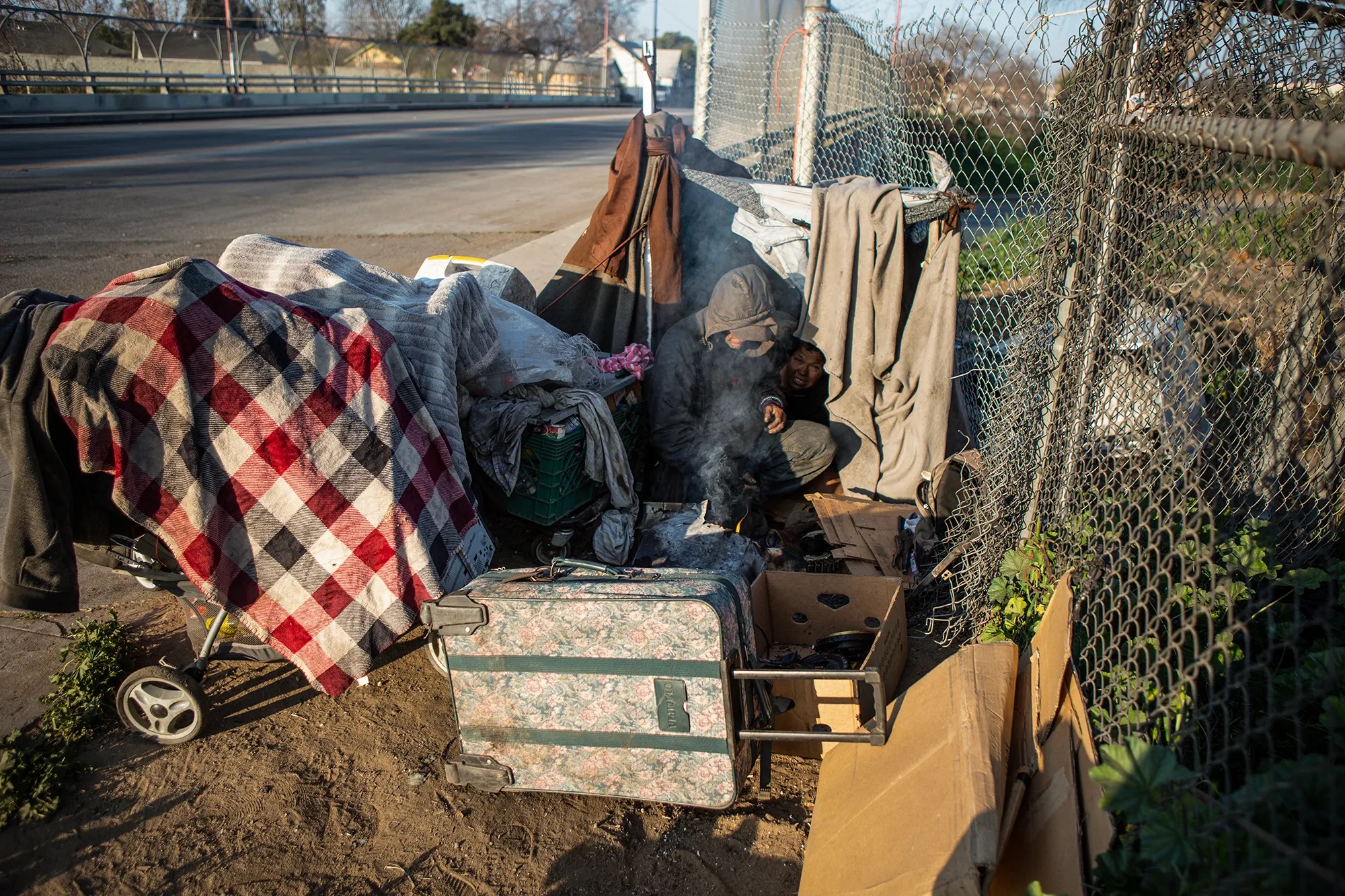 A new study—the most comprehensive study conducted yet about California's homeless crisis—found that losing income is the #1 reason Californians become unhoused, and that as little as $300 a month could have kept them housed. Additionally, incarceration is a common factor contributing to being unhoused. More than 75% of people surveyed were incarcerated at some point during their life in large part due to lack of support for individuals' reentry. The solution is evident: CA needs to create more affordable housing for extremely low-income residents. Read more here.
Summer Program Intern Spotlight: Tiff Pham
Introducing Tiff, our Summer Program Intern! With her background in organizing the first multicultural festival in her school in Michigan and local community, Tiff brings valuable experience to her role at VietRISE. We're ecstatic to have her join us this summer. Keep an eye out Tiff's work, including organizing our upcoming community picnic.