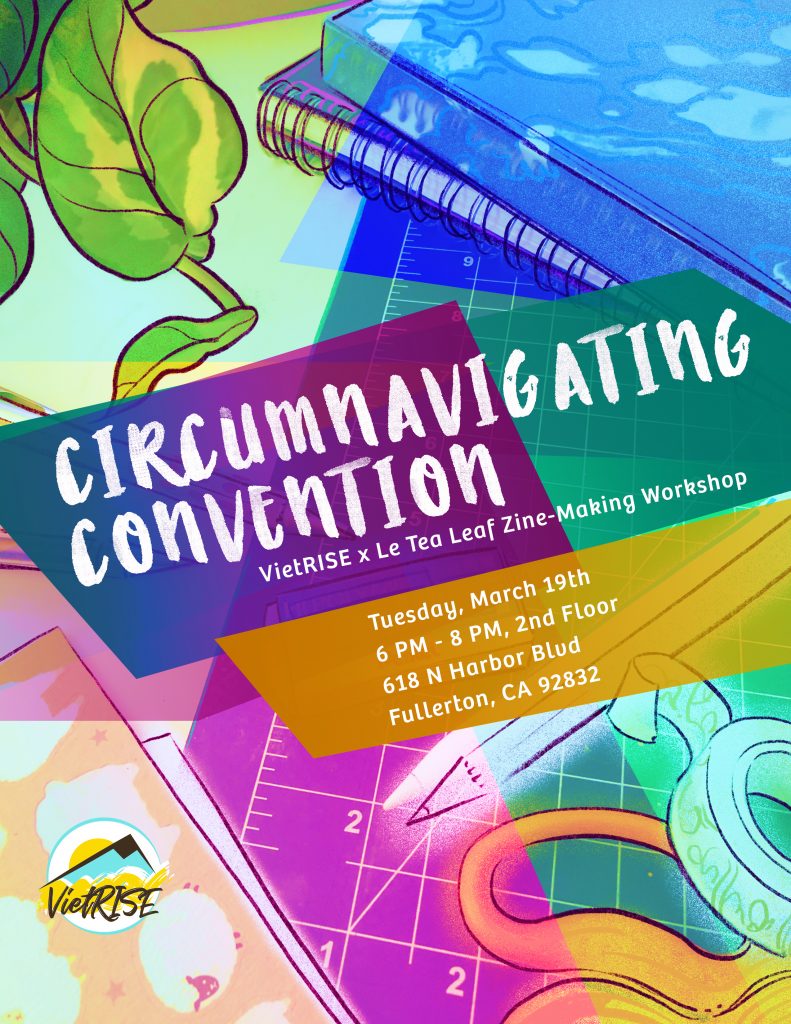 Flyer by Tiffany Le
This workshop is open to all community members to learn about zines and how to make them. No experience in the arts is necessary – this is simply a space for everyone to gather and be in community with one another through art! This is also a child-friendly event!
Zines and zine culture were created by, and crafted for, the social and political needs of communities of color. They can give space to stories that aren't often told, lending creative spaces for people and communities to express themselves freely without restrictions and on their own terms. They are a space for communities to come together to record and share their stories and everything in between.
Details:
Date: Tuesday, March 19th
Time: 6 – 8pm
Location: 618 N. Harbor Blvd. Fullerton, CA 92823 (2nd floor up the stairs)
What to expect:
A brief hxstory about zines
Printed zines will be available for you to use as examples
Art materials and supplies (paper, colored pencils, stapler, magazines) will be provided for you to make your own zine
Light refreshments will be served
Le Tea Leaf's art will be available for purchase!
Optional:
Feel free to bring magazines, personal artifacts, and/or your own art supplies for your zine!
– – –
About Le Tea Leaf (from letealeaf.com): Tiffany Le is a Vietnamese American freelance illustrator who investigates themes towards cultural legacy, comparative mythology and literature, and social topics through an Asian American lens. She had started her career early by drawing images from cereal boxes at the age of three, and has worked her way up into much larger projects since then. To learn more about Tiffany and see her work, please visit her website at letealeaf.com!