We are thrilled to announce the line-up for our 2nd Bring Human Rights Home Community Festival happening on Saturday, October 2nd, 2021! From cumbia to hip hop and more, it's gonna be a party.
Announcing: Our Music Line-Up!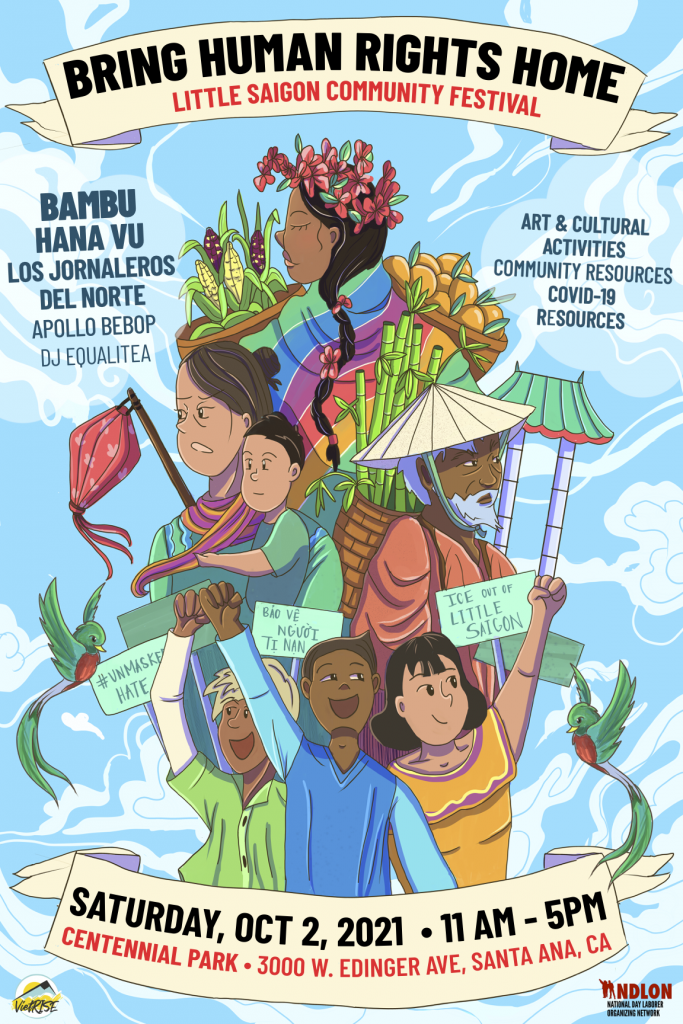 About the Festival:
The last time we hosted this event two years ago, we came together to defend sanctuary and defeat the hate circus that wants to see our immigrant and refugee communities disappear. That hate circus has not gone away, it has only unmasked itself. But we're still here, and we're going to be here – living, working, dancing, like our people do.
October 2nd will be a day for Vietnamese and Latinx youth, families, and all to celebrate our migrant communities, reaffirm what we can be, and re-imagine the world we want to live in. It's time to bring human rights home. Join us!
Event Details
Date: Saturday, October 2, 2021
Time: 11 am to 5 pm
Location: Centennial Park, 3000 W Edinger Ave, Santa Ana, CA 92704

Follow our Facebook event or our Instagram page and stay tuned for artist spotlights and activity announcements!
This is a free, public, mask-mandatory, and family-friendly event. We will be taking safety protocols to protect each other against the spread of COVID-19