Dear Community,
We hope this email finds you in good spirits! As we transition into autumn, we'd like to update you on our activities from the month of August, and to share with you some opportunities to get involved in our work.
In August, we continued our advocacy for the HOME Act (AB 1306), a bill that will take us one step further to end the practice of transferring incarcerated immigrants and refugees from prison to ICE detention in California. We also launched the campaign to urge Governor Gavin Newsom to grant a pardon to our very own staff member, beloved community member, and Vietnamese refugee, Tin Nguyen. 
Finally, we are very appreciative to Santa Ana Councilmember Benjamin Vazquez for giving VietRISE a recognition on August 29th from the city of Santa Ana for our 5 years of work in the community.
Mark Your Calendar & Get Involved
Call for Community Economic Resilience Fund (CERF) Surveys!
As a collaborating partner with CERF, VietRISE aims to survey over 750 residents across Little Saigon. Each survey captures revealing insights into larger issues within the Vietnamese community. By completing this survey, you can voice your thoughts and opinions on creating an equitable and environmentally- friendly economy in Orange County. To participate, please access the survey through this link: bit.ly/vrcerf. The survey is available in both English and Vietnamese. To switch to Vietnamese, please select your language option at the top left corner of the survey. The survey submission deadline is September 22.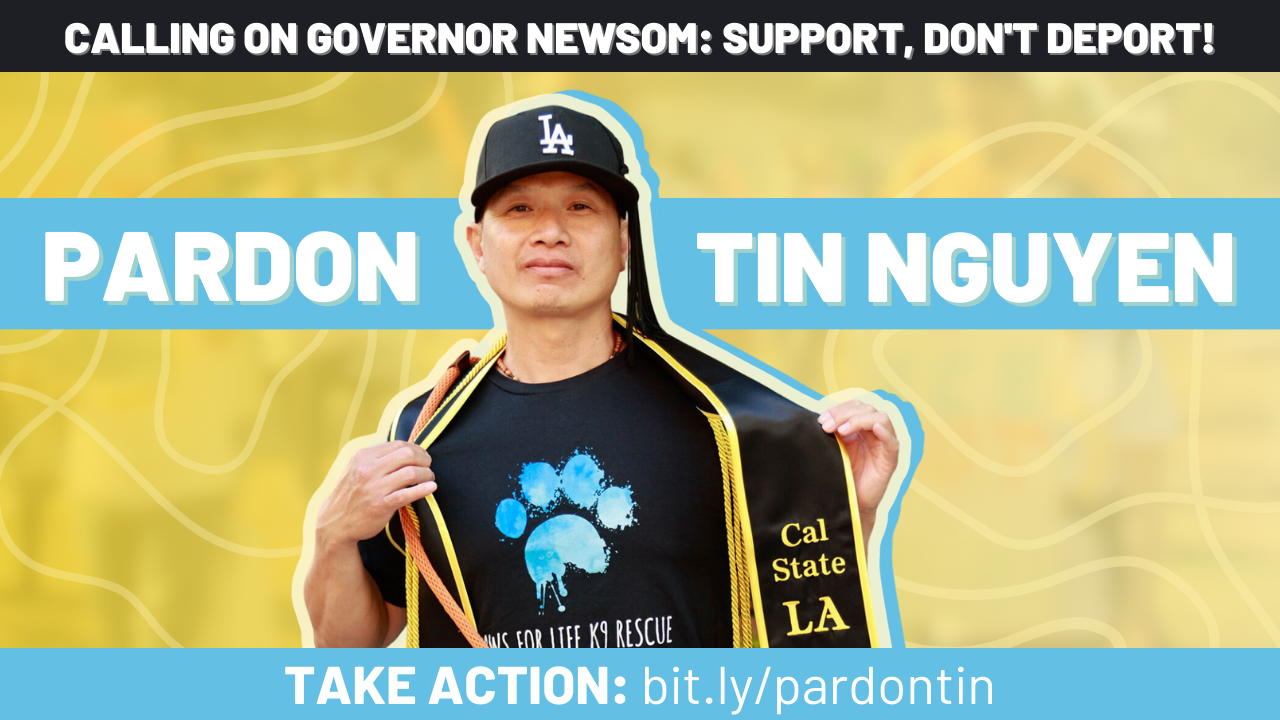 Take Action! Urge Governor Newsom to Support, Don't Deport Tin Nguyen!
On August 29, we announced the launch of our campaign to urge Governor Newsom to grant our staff member, Tin, a pardon. If you've been to a VietRISE action or community event in recent years, you've likely met Tin—a beloved community member and VietRISE's very own Immigrant Justice Coordinator. Since his release from ICE detention in 2020, Tin has been and continues to be a force for change. Presently, he guides others who have recently been released from prison through successful reentry, advocates for better conditions through policy advocacy, and trains dogs looking for new homes.
Now, Tin needs the community's help to ensure that he can continue to stay with his family and community as he currently faces the risk of deportation to Viet Nam!
Please help us obtain a #Pardon4Tin and take action: bit.ly/pardontin
1️⃣ Write and submit a support letter
2️⃣ Sign and share the petition with 5 friends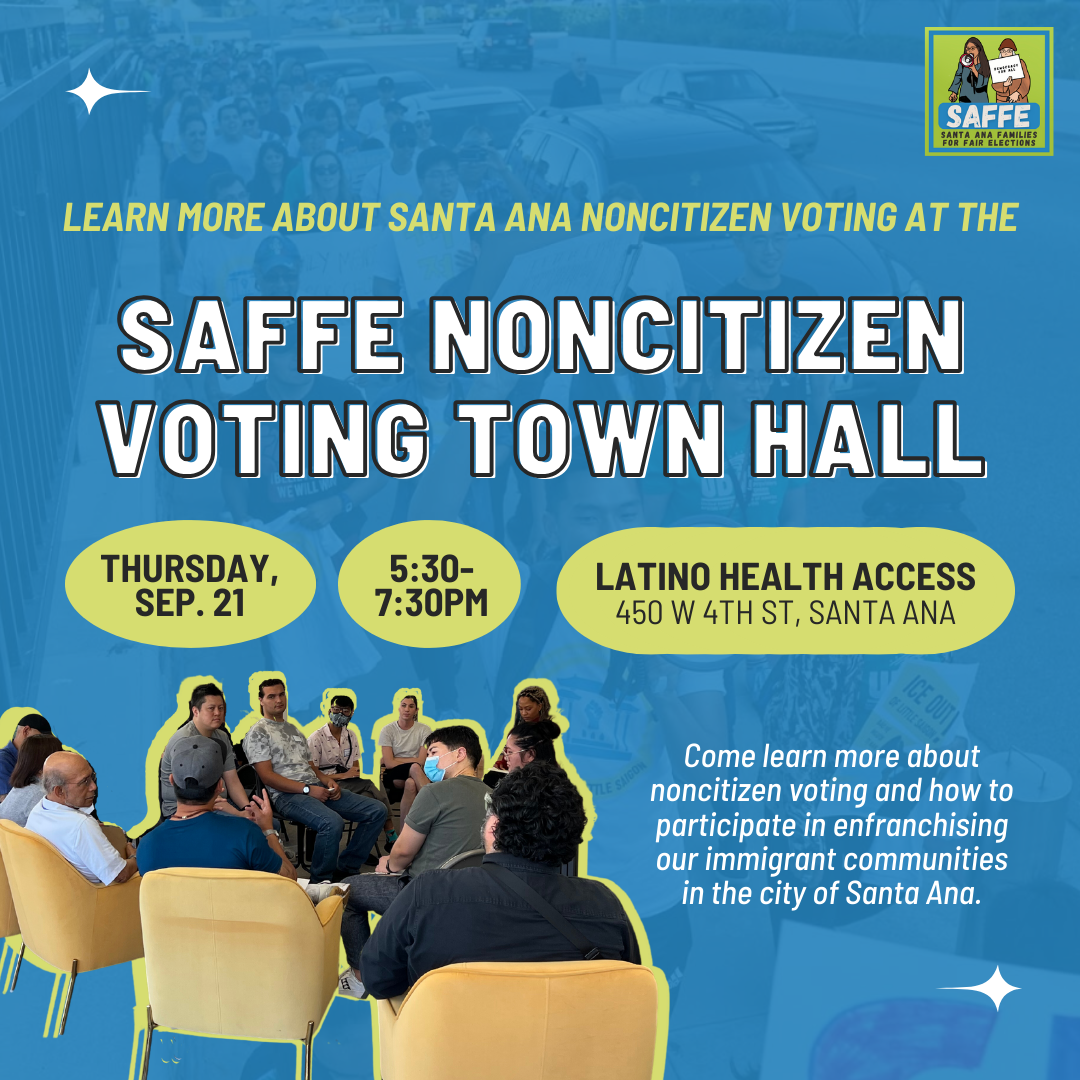 Thursday, 9/21 @ 5:30-7:30PM: SAFFE Noncitizen Voting Town Hall
On Thursday, September 21, the Santa Ana Families for Fair Elections will host the official in-person launch of the Santa Ana noncitizen voting campaign. Come learn more about noncitizen voting and how to participate in enfranchising our immigrant communities in the city of Santa Ana.   
Location: Latino Health Access (450 W 4th St, Santa Ana, CA 92701)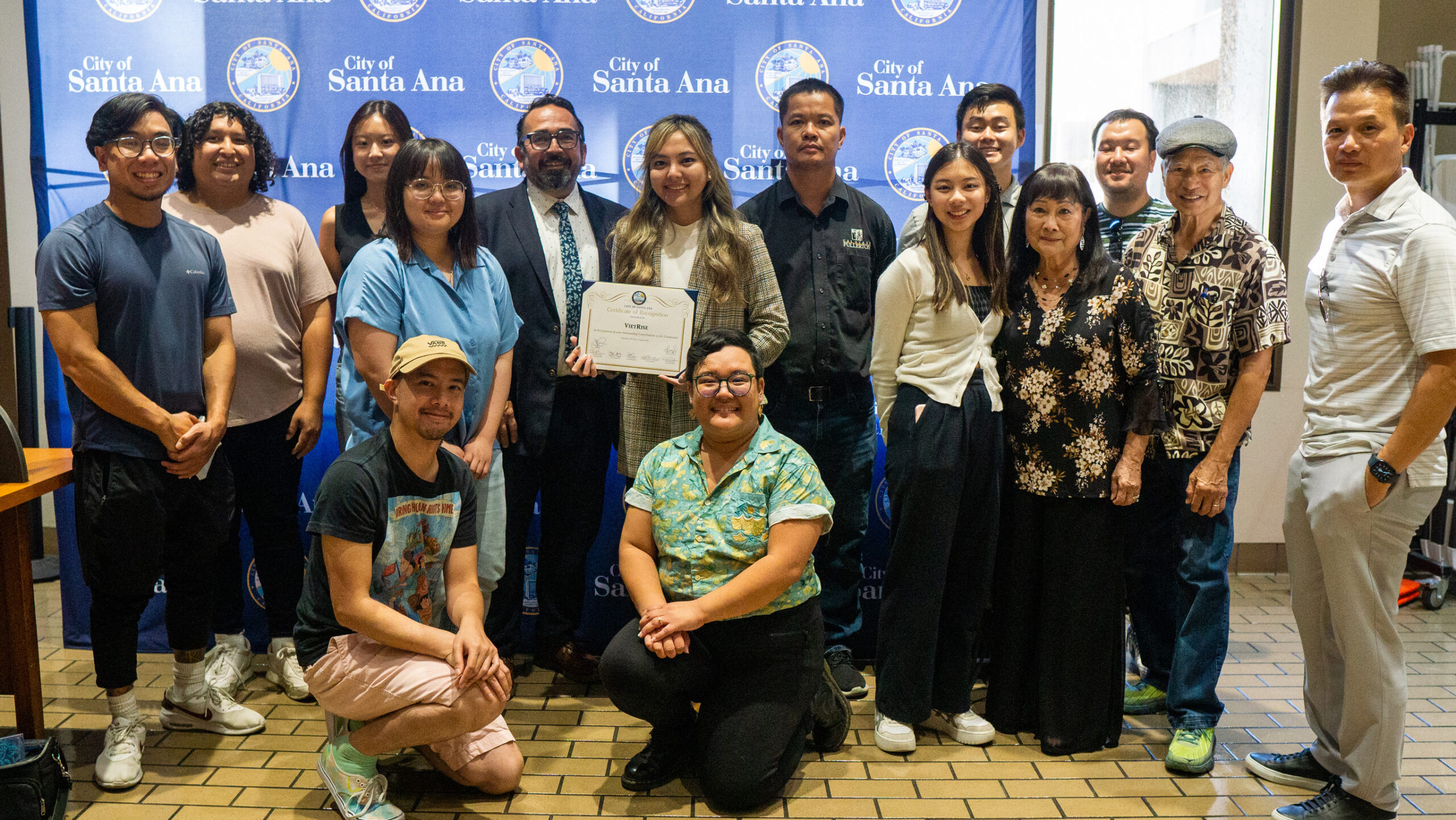 VietRISE Receives Recognition from City of Santa Ana
At the Santa Ana City Council meeting on Tuesday, August 29, VietRISE received an award from the City of Santa Ana. The honor was presented by Councilmember Benjamin Vazquez, and some of our staff, volunteers, and members joined us to receive this recognition. This recognition is all the more special in that it was given to our organization on its 5th anniversary, and VietRISE showed up in force to call on the city council that night to support the HOME Act, take measures to protect rent control, and oppose its contract with Lexipol.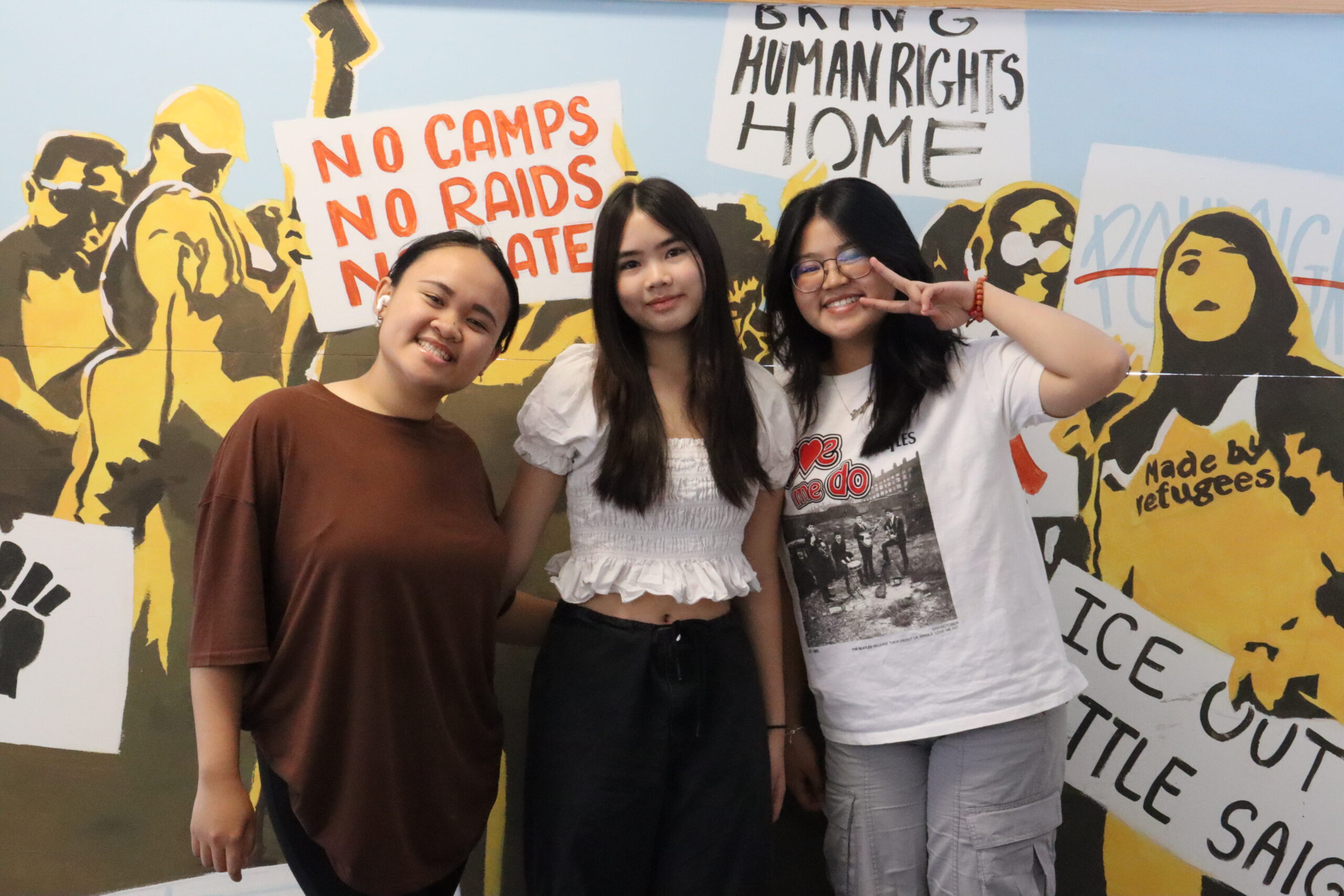 CERF Field Program
With the summer season slowly ending, our team of four canvassers and volunteers steadily continues to make their way across different mobile homes in Westminster, Garden Grove, and Santa Ana. Over the past 5 weeks, they knocked on 1,631 doors and collected over 500 surveys from residents across Little Saigon.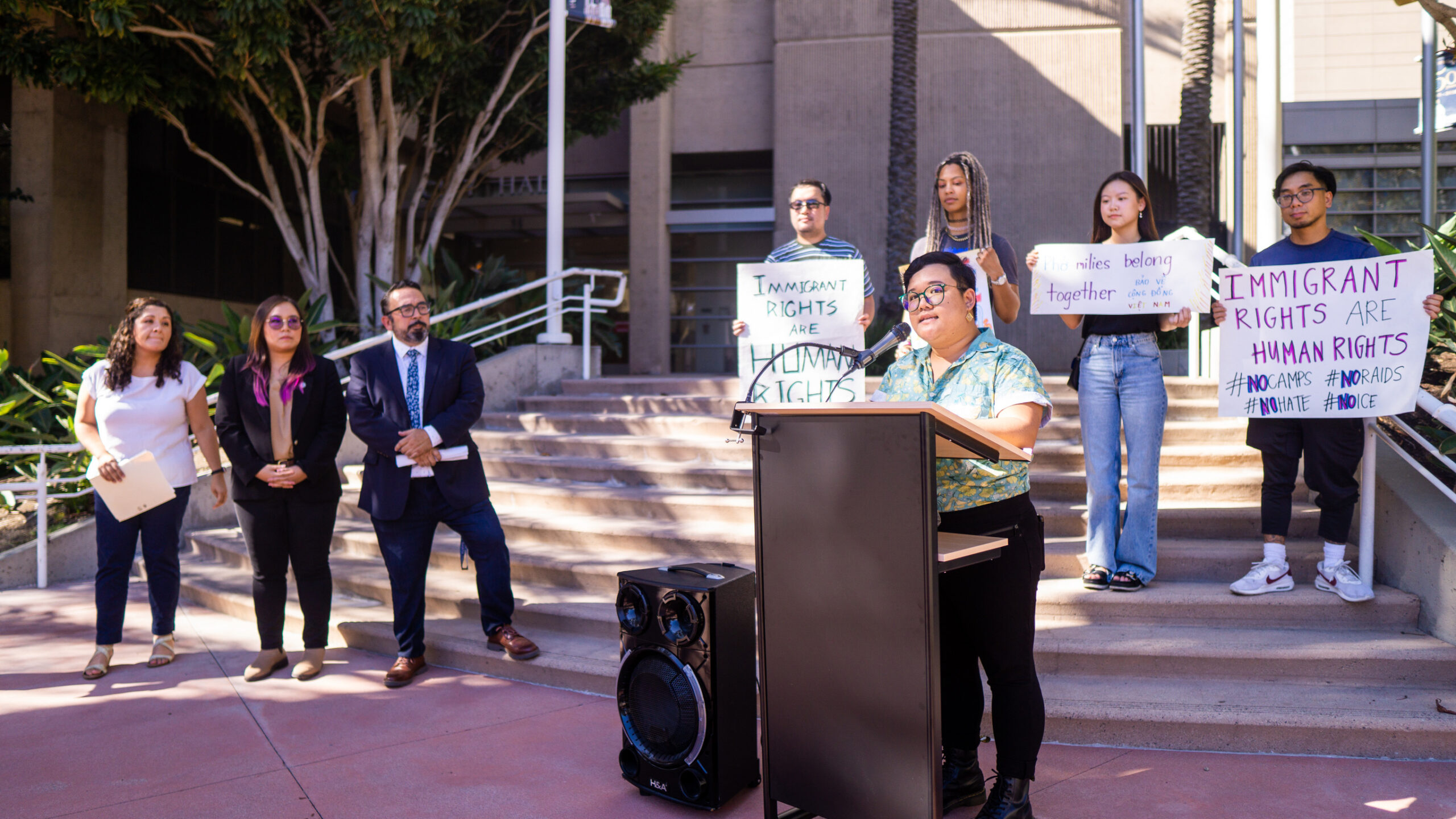 VietRISE Hosts Press Conference in Support of Santa Ana's Resolution in Support of the HOME Act
On Tuesday, August 29, VietRISE held a press conference in support of Santa Ana's resolution to declare the city's support for the HOME Act. We were joined by speakers Councilmember Benjamin Vazquez, who introduced the resolution, Councilmember Thai Viet Phan, and Sabrina Rivera, Director of the Immigration and Deportation Defense Clinic at Western State College of Law.
The Santa Ana City Council unanimously passed the resolution in support of the HOME Act (AB 1306), marking a crucial step towards protecting immigrant rights and promoting family reunification.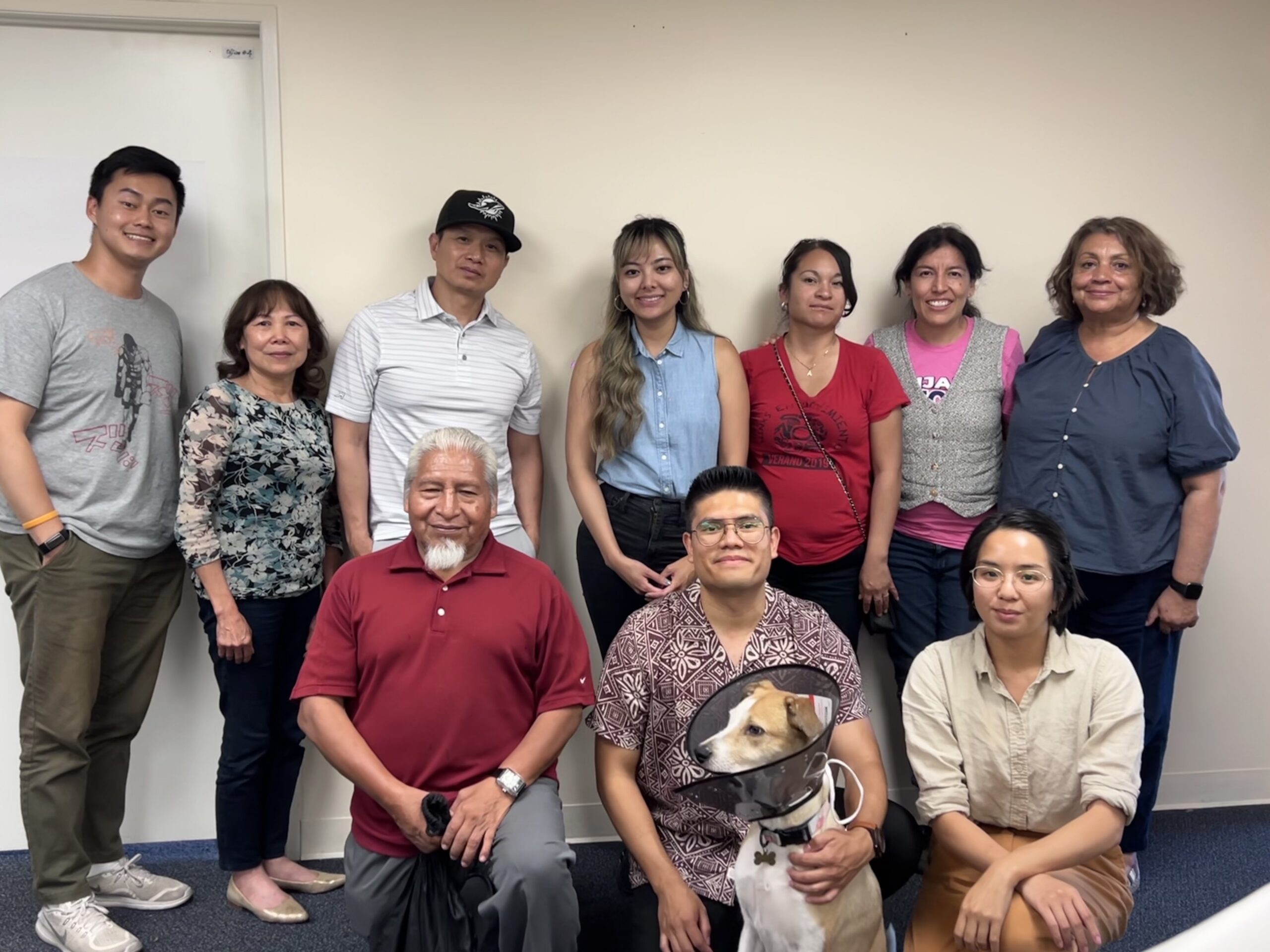 Launch of Noncitizen Voting Campaign with the Santa Ana Families for Fair Elections (SAFFE)
On Tuesday, Santa Ana Families for Fair Elections (SAFFE), a multiracial coalition of community organizations and residents in Santa Ana, announced the launch of a campaign urging the Santa Ana City Council to expand voting rights for all Santa Ana residents regardless of their immigration status. The campaign aims to enfranchise the nearly one out of every four residents in the city who are noncitizens and currently excluded from voting in local elections.
VietRISE is proud to be a member of the coalition alongside the Harbor Institute for Immigrant and Economic Justice, El Centro Cultural de México, SACReD, and OC Justice Fund, as well as community leaders and residents from across the city.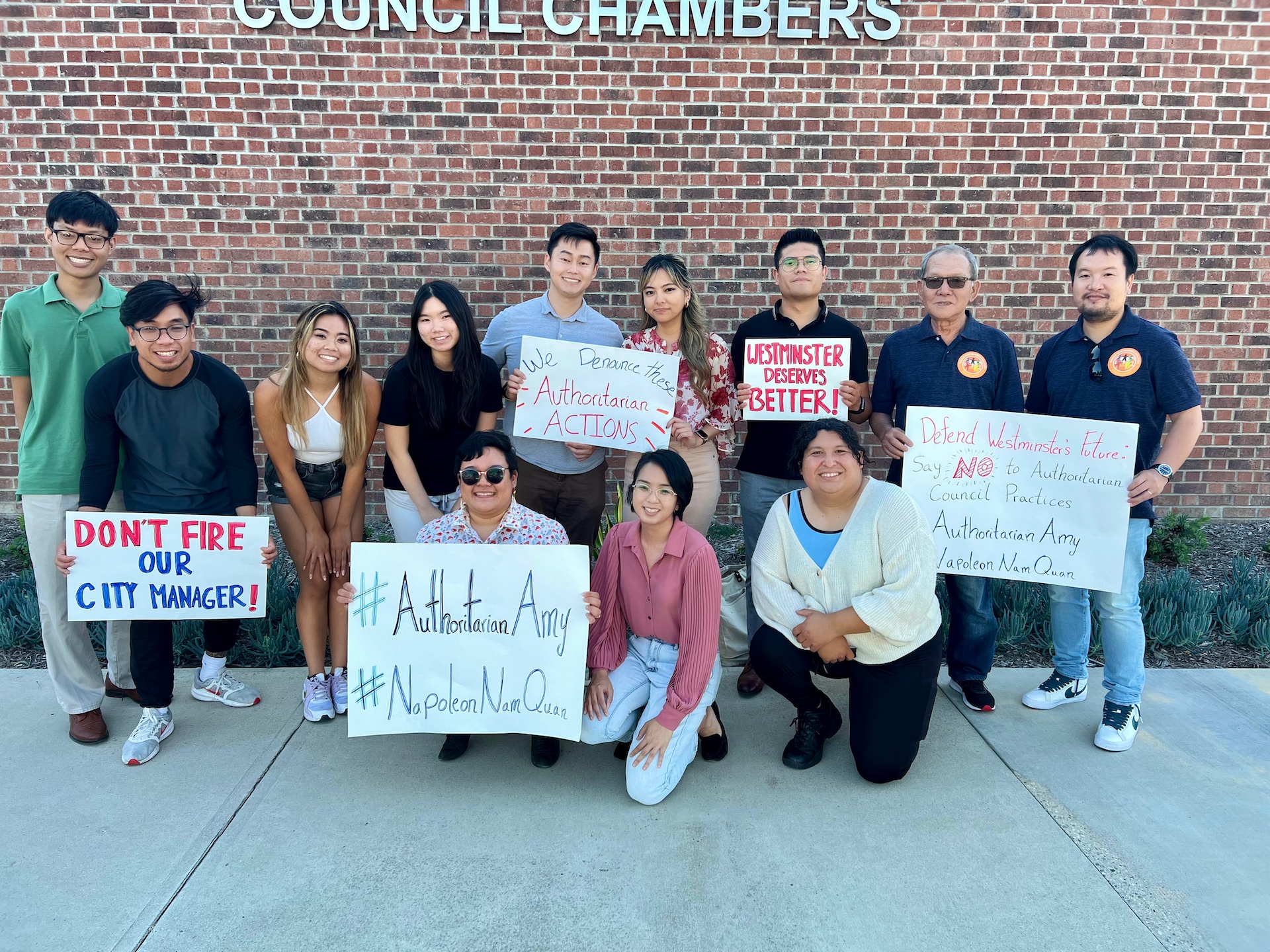 Voice of OC: Nguyen and Tran: Westminster City Council is Morphing into an Authoritarian Governing Body
On July 12th, numerous Westminster residents, city employees, and community organizations voiced their strong opposition to the proposed dismissal of City Manager Christine Cordon. Fifty individuals sent in support letters. Westminster residents criticized the city council's authoritative actions. Ultimately, the city council voted 3-2 against terminating the City Manager.
Take a look at our team's opinion editorial regarding Westminster's emerging "gang of 3," and our call for more accountability on the Westminster City Council majority to safeguard the city's future. Read the full op-ed here.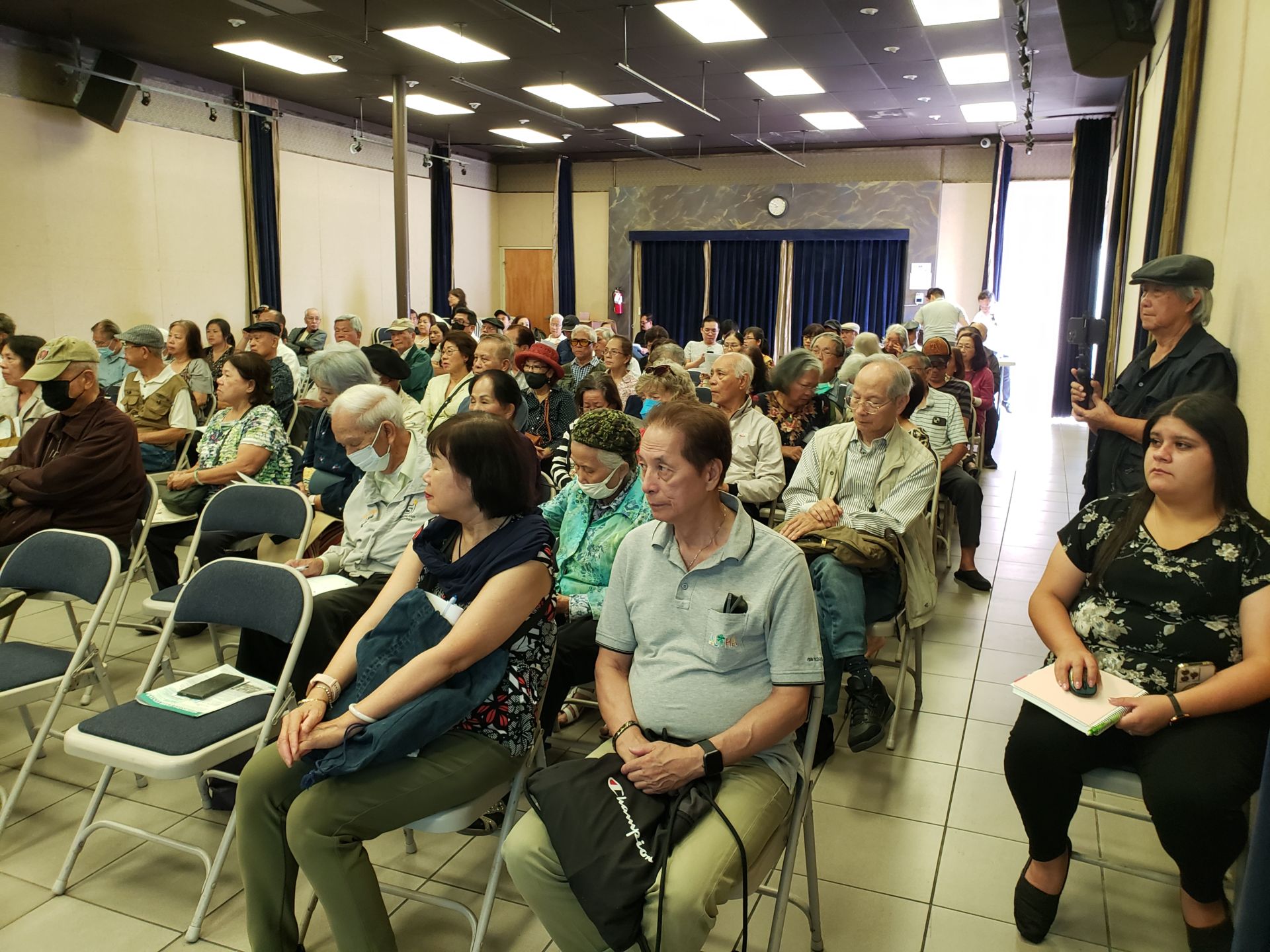 Người Việt: Coverage of Our Mobile Home Owner Rights Workshop
Last month, over 100 community members attended our mobile home owner rights and Santa Ana rent stabilization overview workshop that we hosted alongside OC Mobile Home Residents Coalition and Public Law Center. Thank you to Người Việt for covering this event! Read the full article here.