WHAT WE DO
Civic & Electoral Engagement
CIVIC & ELECTORAL ENGAGEMENT
Our civic engagement work aims to build political power for working class Vietnamese and immigrant communities by ensuring that our community members are fully informed, engaged, and become the most important participants in shaping local government, policy-making, and elections. 
Our work includes:
Trainings to learn how to canvass, text, and phone bank local neighborhoods about elections, policies, and local issues

Ballot measure and candidate forums

Research and surveys that uplift and analyze the Vietnamese community's experience and perspectives on social issues, local politics and governance and its impact on our community

Bi-lingual (English & Vietnamese) voter registration efforts and voter outreach for every election and more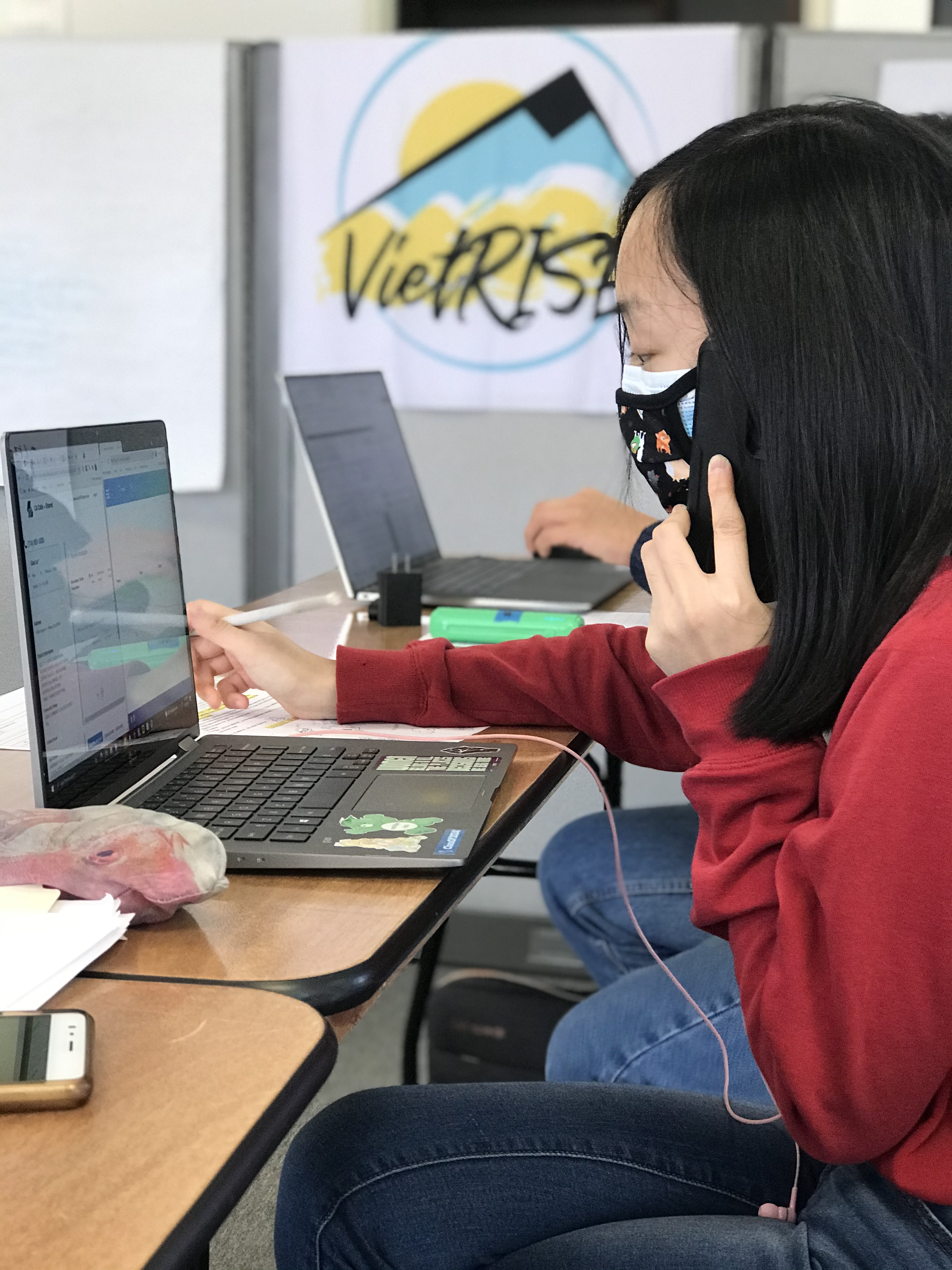 A VietRISE volunteer signs up a community member for the COVID-19 vaccine during our COVID-19 vaccination outreach phone bank program, 2021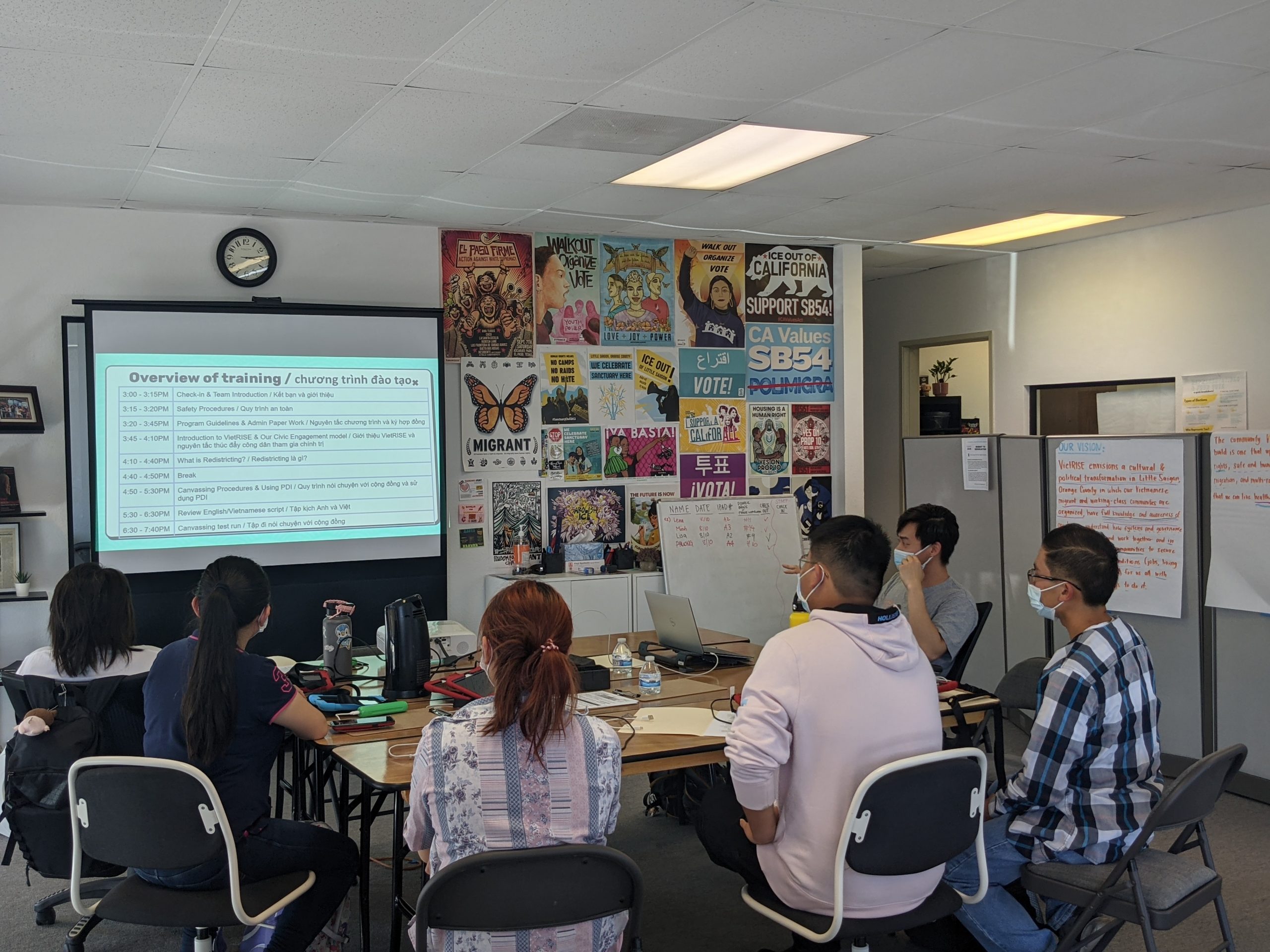 The VietRISE Redistricting Team gathers for a training on redistricting, using PDI, and how to talk to community members about redistricting through canvassing, 2021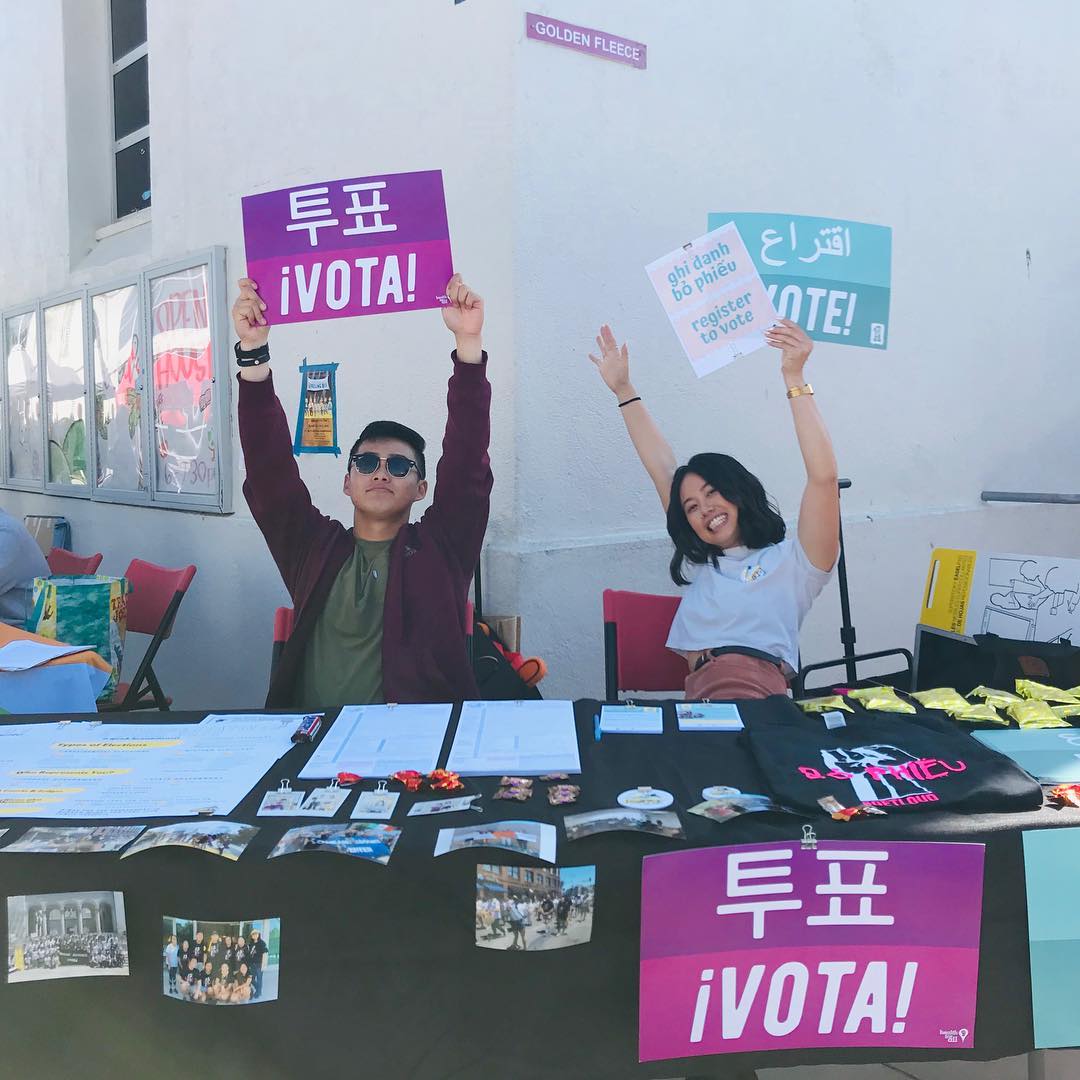 VietRISE staff registering high school students to vote and passing out voter information at the UnityFest, 2019
Our Current Work Includes:
Redistricting
What is Redistricting?
Redistricting is the process by which census data is used to redraw the lines and boundaries of electoral districts within a state. This process affects districts at all levels of government — from local school boards and city councils to state legislatures and the United States House of Representatives.
Orange County Context
Traditionally the redistricting process has always been inaccessible to the public and those who would be most affected by representative outcomes of the new district maps. Local elected countywide have utilized gerrymandering*, packing*, and cracking* to create specific district maps that favor their electability. Locally, in Little Saigon, the cities of Garden Grove, Westminster, and Santa Ana have recently transitioned from at-large elections to district elections. 
Our Work:
For months, we provided testimony with residents to the CA Citizens Redistricting Committee to ensure that they prioritized working class communities of color, particularly Vietnamese residents in Little Saigon in the Orange County congressional, state senate, and state assembly maps
We formed 3 communities made up of residents and community organizations: the Garden Grove Redistricting Committee, Santa Ana Redistricting Committee, and the Westminster Redistricting Committee
We conducted door-to-door canvassing efforts in 3 cities to inform hundreds of Vietnamese working-class residents of Santa Ana, Garden Grove, and Westminster about redistricting between July – October 2021
We are a member of the county-wide People's Redistricting Alliance and worked together with a widely diverse coalition of community organizations to create an OC Board of Supervisors map that would prioritize increased representation for working class communities of color, including creating a majority Latino district and prioritizing residents in Little Saigon who have been impacted by gerrymandering, cracking, and packing in previous redistricting processes.
Key-terms
Gerrymandering – A plan or a district intentionally drawn to advantage one group or party over another, sometimes identified by bizarre shapes.

Cracking – A term used when the electoral strength of a particular group is divided by a redistricting plan

Packing – A term used when one group is consolidated as a super-majority in a smaller number of districts, thus reducing its electoral influence in nearby districts.
2020 Primary Election Outreach & Education
2020 Presidential Election Outreach & Education
2019 Heart of Little Saigon Housing Outreach 
2018 Midterm Primary Elections Outreach & Education
2018 Midterm Election Outreach & Education
2018 Prop 10 – Repeal Costa Hawkins Election Outreach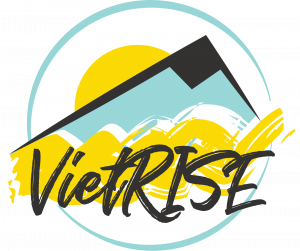 OUR MISSION
VietRISE advances social justice and builds power with working-class Vietnamese and immigrant communities in Orange County. We build leadership and create systemic change through organizing, narrative change, cultural empowerment, and civic engagement.