Dear Community,
This past month, we were able to host our second PPE and know your rights resources solidarity distribution for Little Saigon residents, celebrate our friend An Nguyen's two-year freedom anniversary from ICE detention with a digital day of action to #KeepAnHome, wrap up our redistricting advocacy campaigns, and amp up efforts in Little Saigon to help pass the VISION Act and end ICE transfers in California. Read more below about recent community wins and what's in store for the upcoming month.
Mark Your Calendar & Get Involved

Fri., 4/22 @ 3PM: Application deadline for VietRISE's Civic Engagement Team in Little Saigon
VietRISE is hiring canvassers to participate in a 4-week community outreach program to canvass neighborhoods in Little Saigon. The team will inform Vietnamese Voters and residents about important ballot measures and mobilize residents to vote in the 2022 Primary Election. This is a short-term paid position ($18/hr) starting May 9th through June 12th. Prior canvassing experience is preferred but not required. Training will be provided for all.

Fill out our form to receive a physical copy of our research brief with the Othering and Belonging Institute: "Vietnamese Voices from Orange County, CA: Narratives of Community, Government, and Change"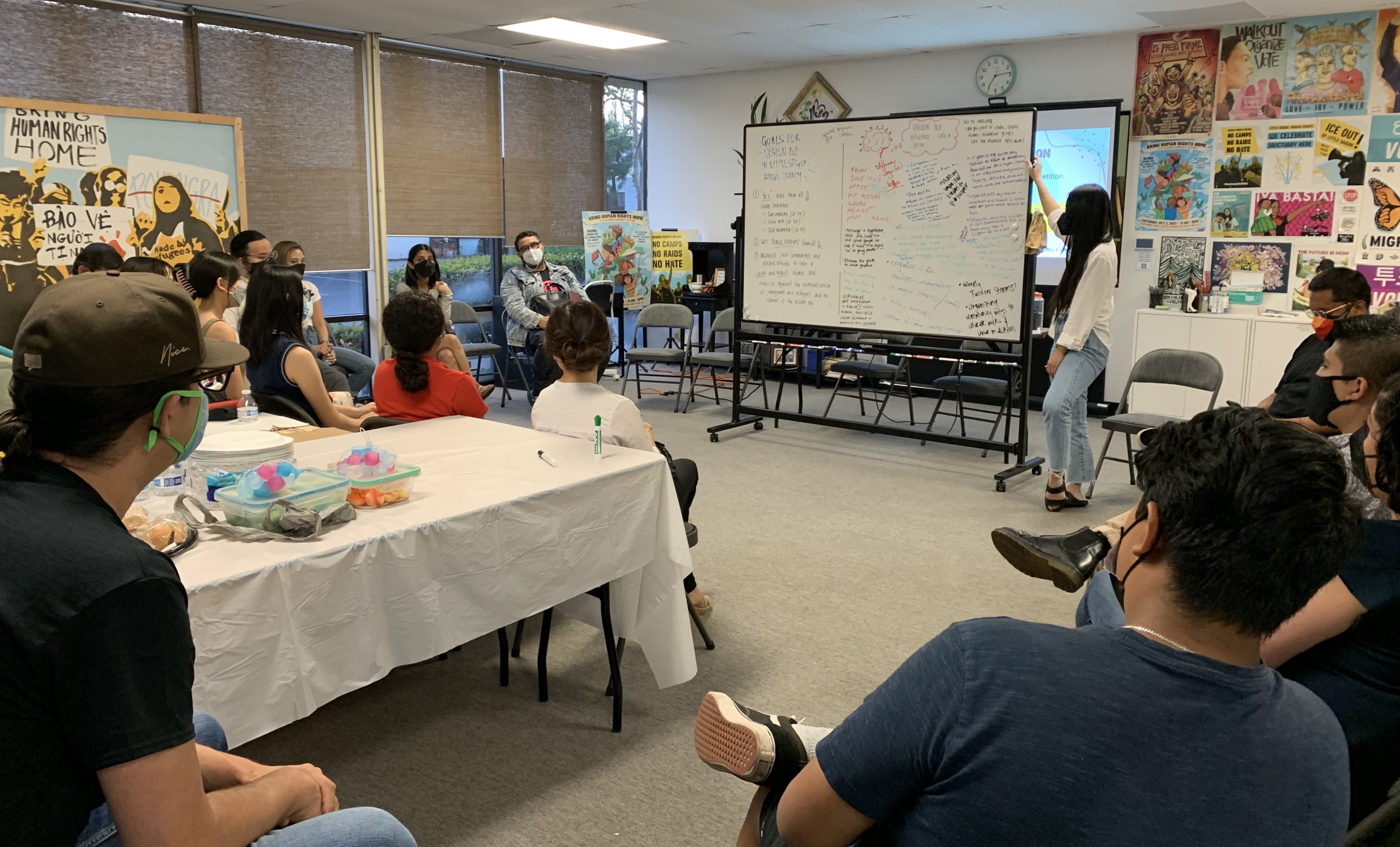 VISION Act: Little Saigon for Community & Family Unification
This past Thursday, on April 7th, community members, VietRISE, the Harbor Institute for Economic and Immigrant Justice, the Orange County Justice Fund, and the National Day Laborer Organizing Network came together to take action to help pass the VISION Act.
The VISION Act was introduced in the CA state 2021 legislative session and will be up for a vote again by the end of this legislative cycle (August 31). The passage of this bill would ensure that our local and state tax dollars are not used to funnel immigrants into dangerous health conditions in immigration detention, violate Constitutional protections, and separate families and communities.
Take 2 minutes to submit an email urging Orange County Senators Josh Newman, Dave Min, and Tom Umberg to vote YES on AB 937 (VISION Act):
Redistricting
Since the middle of 2021, VietRISE, alongside community members and partner organizations, have been advocating for equitable new city, county, state, and congressional districts across jurisdictions that make up Little Saigon. Some of our wins include:
Westminster's 5-district map

(created by the Westminster Redistricting Committee)

: creates 3 renter majority districts and 1 with the largest mobile home parks. In June 2022, Westminster residents will have the opportunity to vote in the Primary Election on whether to main a 4-district city with an at-large mayor or transition to a 5-district city with a rotating mayor.

Santa Ana's Map N (builds upon wards created by the Santa Ana Redistricting Coalition): provides representation to environmentally impacted communities, creates an Asian plurality district w/the largest concentration of mobile home parks, and strengthens the voices of communities that do critical housing justice work in the city and were formerly split between two wards, including Willowick and Sullivan communities.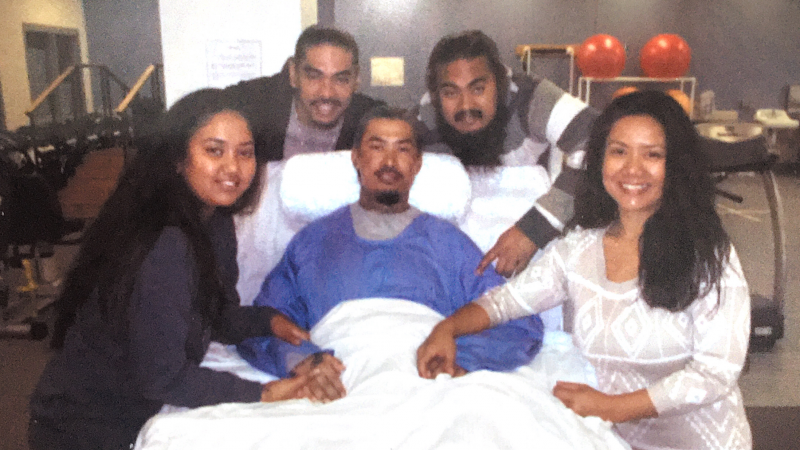 Vithea Yung's ICE Detainer Was Dropped!
On March 25th, a large rally hosted by the Asian Prisoner Support Committee, Asian Law Caucus, and the ICE out of CA coalition took place in front of Los Angeles's Board of Supervisors' Office to #FreeVithea and pass the VISION Act. The day after the rally, Vithea Yung–a quadripalegic Cambodian refugee–and his community were finally notified that Yung's ICE detainer was dropped, meaning that he will be able to be on parole and in the care of his family soon. You can support his re-entry by donating to his freedom fund!
Yung's lawyer, Anoop Prasad from ALC, comments, "We're relieved it was dropped and he's not going to be transferred to ICE and he'll receive the care he needs after leaving prison; but it's such a nerve-racking process. It shouldn't require community outrage and rallies to get ICE to step in and do the basic, humane thing." Read more about the community win and future advocacy here.